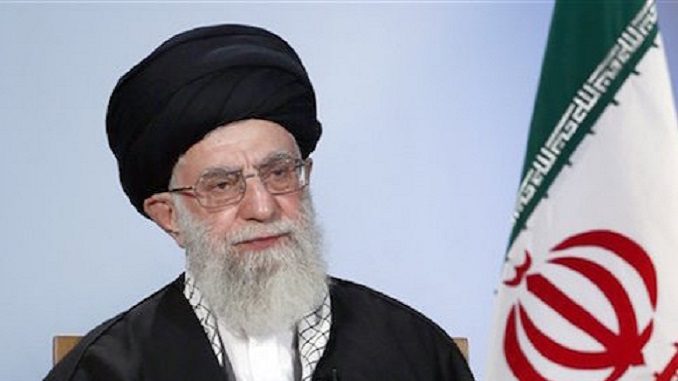 Iran's supreme leader Ayatollah Seyyed Ali Khamenei lashed out during his speech Wednesday on high-rank officials who are playing the role of opposition against the Iranian regime, Asharq Al-Aswat reports.
Referring to Former Iranian President Ahmadinejad's recent criticisms against the judiciary and its chief, the Iranian leader continued, "It is not considered an art if a person repeatedly slanders and attacks various entities and organizations because every child can throw a rock at a window to break it." Khamenei added, "it is not possible that a person can govern the country for a decade and in the next decade turn into an opponent of the country," without naming Ahmadinejad.
In his warning, Khamenei didn't differentiate between current and former officials and addressed both parties in a direct way, saying that no one has the right to play the role of the opposing party but should be in the position of accountability.
His hinting on current officials is considered an implicit warning to President Hassan Rouhani who faced accusations of playing the role of an opposing figure at a time when he is the first executive in the country.
The most recent statement of Khamenei about internal disputes coincided with the skirmishes between Ahmadinejad and the judiciary.
After his presidential term reached an end, Ahmadinejad-Khamenei ties deteriorated. With candidates registering for presidential elections, Ahmadinejad disregarded Khamenei recommendation of not presenting himself as a candidate, yet he was excluded from the presidential elections run.
Ahmadinejad gained the greatest support from Khamenei, when he was a president, compared to others. Even, the supreme leader played a key role in leading Ahmadinejad to a second term.