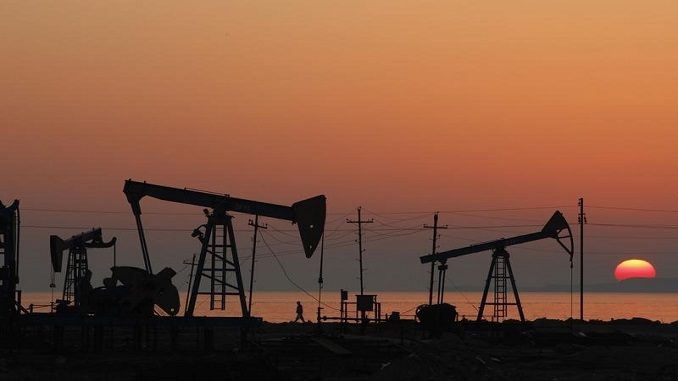 Iraq will start exporting oil from the northern Kirkuk fields to Iran before the end of January, Iraqi Oil Minister Jabar al-Luaibi told reporters last week in Baghdad, RFE/RL reported.
About 30,000 barrels per day of crude will be trucked to Iran's Kermanshah refinery in the first instance, he said. "God willing, we will start before the end of the month", he added.
Trucking crude to Iran comes under a swap agreement announced last month by the two countries to allow a resumption of oil exports from Kirkuk, under which 60,000 barrels per day of crude produced from Kirkuk will be swapped for Iranian oil to be delivered to southern Iraq, Luaibi said last month.
The move is seen as further evidence of Iran's growing economic influence in Iraq, a country that endured years of conflict and ISIS occupying a large part of its territories. Kirkuk crude sales have been halted since Iraqi forces took back control of the fields from the Kurds in October.
Kurdish forces took control of Kirkuk in 2014, when the Iraqi army collapsed in the face of Islamic State. The Kurdish move prevented the militants from seizing the region's oilfields. Also this week, Iranian and Iraqi delegations have discussed ways to modernize the tourism systems, particularly medical tourism mechanisms, in their respective countries.
The Monday meeting in Tehran was attended by Mohammad Moheb-Khodaee, the Deputy Head of Iran's Cultural Heritage, Handicrafts and Tourism Organization (ICHTO), and Mahmoud Yaghoubi, the Director-General of Tourism at the Iraqi Ministry of Tourism and Antiquities, a report by state-owned IRNA agency said.
The two sides also called for regulating the private sectors involved in tourism in Iran and Iraq with the aim of facilitating visits and lessening the cost of trips to the countries for Iraqi and Iranian tourists.
A Memorandum of Understanding was also signed during the meeting with the aim of activating the current mechanisms for expansion of tourism ties. The Iranian official said arrangements are being made to pave the way for the reception of Iraqi patients at Iranian hospitals.