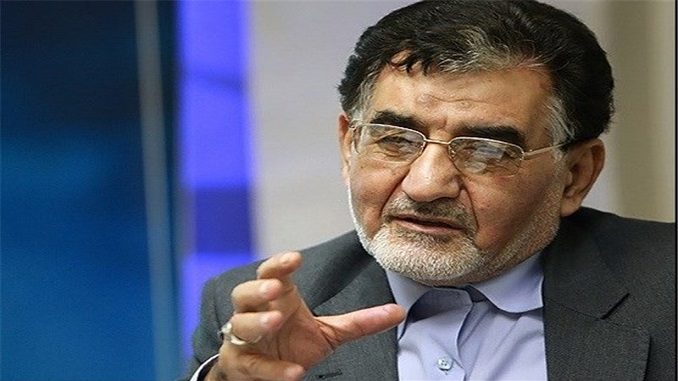 Iran may be ready to resume previous levels of trade with the Kurdistan Region and reopen shared border crossings.
"Our borders with Iraqi Kurdistan are reopening one by one, and the situation is being returned to normal," Yahya al-Eshaq, the chairman of the Iran-Iraq Chamber of Commerce told Iran's state-run IRNA news agency on Tuesday.
The Kurdistan Region held a referendum on independence on September 25 which was opposed by Iran and Iraq. Eshaq claimed Kurds are now "trying to rectify their mistake" following the clashes between Kurdish and Iraqi forces.
Talking of Iran-Iraq economic cooperation, al-Eshaq said Iran's exports to the neighboring country registered six percent growth- totaling $3.2 billion – in the first half of the Iranian calendar year started on March 21. This shows that the country could keep the record of exporting the monthly 600-million-dollars' worth of goods to its southwestern neighbor, the official added. He also said that Iraq is the second destination for the Iranian products after China.
Eshaq said it is "just a rumor" that Turkey has taken the opportunity to further develop its trade exchange with the Kurdistan Region. The Kurdistan Region's other major trading partner, Turkey, has kept its Habur border gate open.
The Parviz-Khan crossing in Sulaimani province and Haji Omaran crossing in Erbil province remain closed, while the Bashmakh crossing in Halabja reopened in late October. Semi-official crossings have remained functioning.
Iran shut its land borders with the Kurdistan Region on October 15 just as Iran-backed Iraqi paramilitaries including the Hashd al-Shaabi entered Kirkuk and Tuz Khurmatu.  At the time, Kurdistan Regional Government Prime Minister Nechirvan Barzani expressed that border closures by Iranian authorities would neither serve Tehran nor Erbil.
Iran became the first country to close its airspace to flights in and out of Kurdistan the day before the September 25 referendum at the request of the Iraqi government. The measure did not affect the three land borders Iran has with Kurdistan.
Iran did close the land crossings for a short time on October 2 when Iraqi and Iranian security forces conducted a joint military drill on the Kurdistan Region borders.  In measures proposed in the wake of Kurdistan's independence referendum, Baghdad has stated that they want all border points currently controlled by the Kurds, including the airports, to come under the direct control of Iraqi federal authorities.
The prime minister's office has stated they have prepared full Iraqi teams to take charge of the border gates from within Iran and Turkey in order to be able to collect a tariff on goods and services, a measure designed to deny the Kurdistan government of one of its secondary sources of revenue.