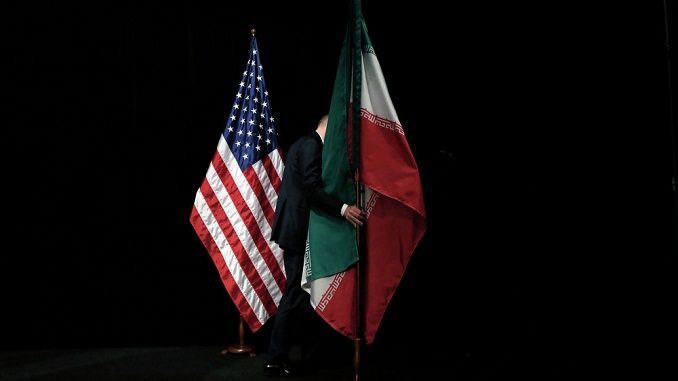 The United States proposed Iran to hold direct talks on neutral soil to settle disagreements, according to the Kuwaiti newspaper Al-Jarida, referring to a source in Iran's Supreme National Security Council.
"The Americans suggested Maskat or Geneva as venue for the consultations. At first, it was only about inmates with dual citizenship held in Iranian prisons, but later they proposed to discuss a whole range of controversial points on the condition of confidentiality," the source said.
While it might seem that the offer had bright prospects and could have significantly improved bilateral ties, Tehran allegedly rejected it, saying "Washington had lost Iran's trust, especially after President Donald Trump took a tougher stance on the nuclear deal." The source has also stressed that the country's Security Council opposed "any direct contacts with Washington."
Indeed, President Trump's hostile attitude towards Iran can hardly contribute to positive changes in relations between the two countries.  In October 2017, President Trump decided not to certify the Joint Comprehensive Plan of Action (JCPOA), also known as Iran nuclear deal, voicing possible unilateral withdrawal from the agreements despite other P5+1 members reiterating their commitment to it.
"More than two years ago, in July 2015, the entire international community welcomed the results of 12 years of intense negotiations on the Iran nuclear program. It is not a bilateral agreement. It does not belong to any single country. And it is not up to any single country to terminate it. It is a multilateral agreement, which was unanimously endorsed by the United Nations Security Council," the EU's foreign policy chief Federica Mogherini said in response to Trump's comment on unilateral termination of the accord.
"Iran is accused of all kinds of offenses and criticized for actions, which, in our view, reflect the attempts of the country to secure its own interests. Instead of having a normal dialogue, the U.S. applies blackmail methods," said Russian Deputy Foreign Minister Sergey Ryabkov.
While his predecessor Barack Obama worked hard to seal the historic deal, Donald Trump believes that there are only two ways forward for the JCPOA: either its "disastrous flows" will be fixed, or the U.S. will withdraw. In January, Trump announced that he would waive sanctions on Iran as required by the deal, but for the last time.
The JCPOA was signed in July 2015 by Iran, China, France, Russia, the UK, the U.S., and Germany. The agreement stipulates a gradual lifting of sanctions imposed on Tehran in exchange for the latter maintaining the peaceful nature of its nuclear program.