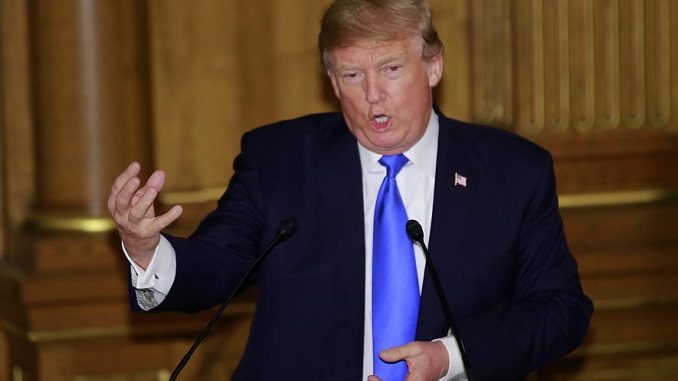 The rise in the price of WTI and Brent crude oil paused on Friday after reaching new three-year high a day before, amid expectations of a key decision by U.S. President Donald Trump over sanctions for Iran, Forex reported.
This week, the American Petroleum Institute reported a huge withdrawal of 11.2 million barrels of crude oil. Second, the Energy Information Administration (EIA) released data showing a reduction of 4.9 million barrels. In the United States, the number of rigs has also fallen to 742.
The oil traders anticipating that Trump will start the process of exiting the Iran Nuclear deal opening a path to new sanctions is another reason for the halted rise of oil prices.
And fourth, around the world, economies are growing which is increasing the demand for crude oil. Therefore, when you combine increased demand with reducing or stable supplies, higher prices are imminent.
In the past 6 months, the Brent and WTI have been on a rally, creating higher highs and higher lows. The current tensions in the Middle East are also weighing in on the price of crude oil. Trump decided to move the American embassy from Tel Aviv to Jerusalem, upsetting many Muslim countries like Turkey.
In Iran, there have been protests in all the major cities and towns with most protesters complaining about the cost of living and lack of economic empowerment. These protests are likely to continue.
In Saudi Arabia, the crown prince has gone on a purge, arresting the richest people in the country and introducing significant reforms. All this is good but, some traders have cautioned that it could cause chaos in the world's biggest oil producer. In addition, there remains a lot of tensions between Saudi Arabia and Yemen. Last year, Saudi Arabia managed to intercept a missile which was headed to Riyadh.
Saudi Arabia also has problems with Qatar, one of the top oil producers.  Last year, the country initiated a blockade against Qatar, which threatens to spread to Lebanon and other neighboring countries. It also threatens to bring confrontations between Saudis and Iran.
Any sign of instability in the Middle East region could be significant to the oil markets because unrest potentially disrupts the production, transport, and refinery of crude oil.
Global economic growth seems to be supportive of crude oil. Earlier this month, China, Germany, and the United States reported growth in manufacturing. In addition, all the major institutions have pointed to growth this year.