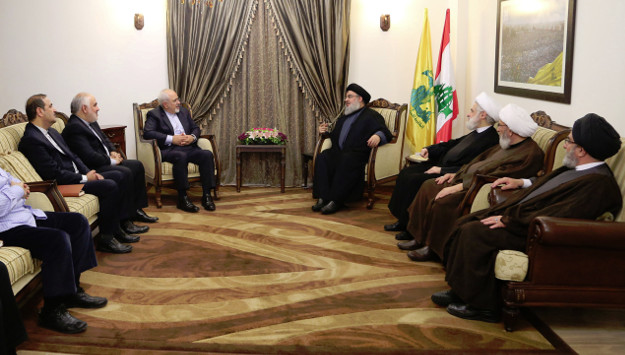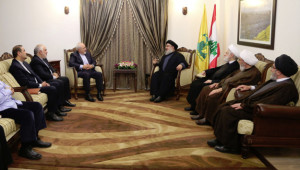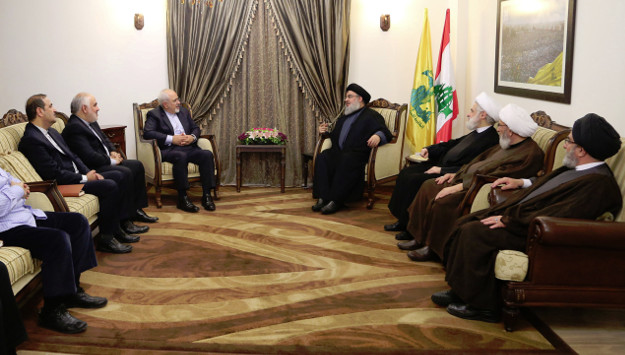 When the Lebanese parliament elected Michel Aoun as the country's president on October 31, Iran celebrated the news as a "victory" for its ally Hezbollah and for "the Islamic Resistance" against Israel. President Hassan Rouhani conveyed Tehran's unwavering support for Lebanon in a telephone conversation with Aoun, and Iran's Foreign Minister Javad Zarif was the first foreign top diplomat to visit Beirut and meet with the new president.
Iranian leaders also see the election of Aoun, a Hezbollah ally, as an opportunity to expand Iran's influence over Lebanon. On November 22, Hezbollah's Deputy Secretary-General Naim Qassem told Iran's Tasnim News Agency that Hezbollah would urge the new Lebanese government to accept Iran's military assistance. Beirut has rejected Tehran's military aid in the past. Iranian leaders were also cautiously optimistic that Aoun's election would bring Lebanon closer to Iran and further away from Saudi Arabia and other Gulf states.
But signs of improving relations between Lebanon and Saudi Arabia appear to be troubling Iranian leaders.
On November 21, a senior Saudi delegation led by Makkah Governor Prince Khaled Al Faisal visited Beirut to convey Riyadh's support for the new Lebanese government. Al Faisal met senior Lebanese officials, including Aoun, who accepted an invitation to visit Riyadh after the formation of a new cabinet. The meeting indicates a willingness by Beirut and Riyadh to repair troubled ties. Earlier this year, Riyadh downgraded its ties with Lebanon and cut financial aid to the country over Hezbollah's actions inside Lebanon and abroad.
Press commentaries in the Iranian media show that Tehran is worried that a potential thaw in tensions between Riyadh and Beirut could undermine Iran's influence and strategic interests in Lebanon and the broader region.
Fars News, a semi official news agency close to Iran's Revolutionary Guards, for example, suggested that the Saudi trip was aimed at shaping Beirut's policy vis-à-vis Syria in favor of Riyadh. "Riyadh has returned to Lebanon to bring together the Christians and Sunnis to secure its interests in Lebanon and hinder Iran's influence and Hezbollah's empowerment not only in Lebanon but also in the region," Fars News warned.