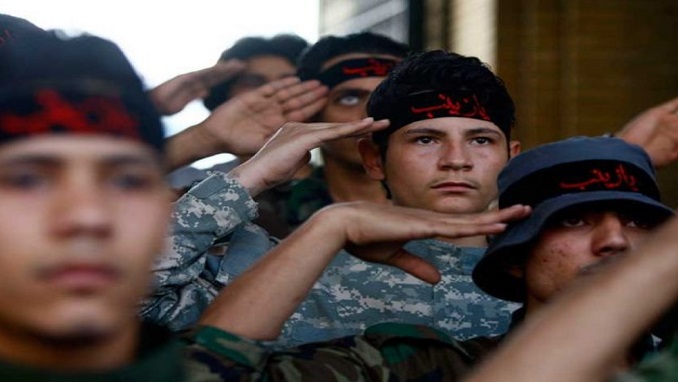 Thousands of Shi'ite Muslims from Afghanistan and Pakistan are being recruited by Iran to fight with President Bashar al-Assad's forces in Syria, the Haaretz reports. Potential Shi'ite fighters are lured by promises of housing, a monthly salary of up to $600 and the possibility of employment in Iran when they return from Syria, counterterrorism analysts say. The number of fighters is fluid but as many as 6,000 Afghans are fighting for Assad, while the number of Pakistanis, who fight under the banner of the Zainabayoun Brigade, is in the hundreds.
Publicly supported from Iran's supreme leader Ayatollah Ali Khamenei, these fighters even have their own brigades, but counterterrorism officials worry about the mayhem they might cause when they return home to countries already wrestling with a major militant problem.
Shi'ites in Afghanistan are frightened. Worshippers at a recent Friday prayer service said Shi'ite mosques in the Afghan capital were barely a third full.
"People were expecting blowback," said Amir Toumaj, Iran research analyst at the U.S.-based Foundation for the Defense of Democracies. IS "itself has its own strategy to inflame sectarian strife."
Mohammed Naim, a Shi'ite restaurant owner in Kabul issued a plea to Iran:  "Please don't send the poor Afghan Shia refugees to fight in Syria because then Daesh attacks directly on Shias," he said, using an Arabic acronym for the Islamic State group.
In Pakistan, sectarian rivalries routinely erupt in violence and the usual targets are the country's minority Shi'ites, making them willing recruits. The most fertile recruitment ground for Iran has been Parachinar, the regional capital of the Khurram tribal region, that borders Afghanistan. There, Shi'ites have been targeted by suicide bombings carried out by Sunni militants, who revile Shi'ites as heretics. The worry is that returning fighters, including those who had fought on the side of IS, could start another round of sectarian bloodletting.
Recruiters are often Shi'ite clerics with ties to Iran, some of whom have studied in seminaries in Iran's Qom and Mashhad cities.
Alireza Nader, a senior policy analyst at the U.S.-based RAND Corp., said Afghan and Pakistani recruits also provide Iran with future armies that Tehran can employ to enhance its influence in the region and as protection against perceived enemies.
"Once the Syrian civil war dies down Iran is going to have thousands, if not tens of thousands of militia, under its control to use in other conflicts. There is a potential of Iran getting more involved in Afghanistan using militia because Iran is going to be really concerned about security on its border and it would make sense to use a proxy force," he said.