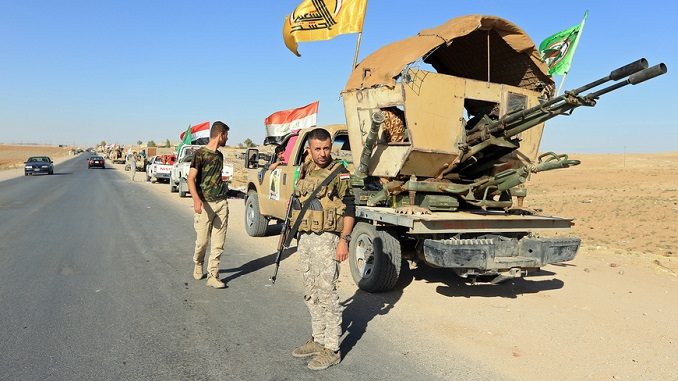 When it comes to Iran-U.S. relationship, not even regular old diplomacy seems to be an option anymore, with U.S. President Donald Trump clearly stressing the importance of countering what he calls the Iranian regime's "destabilizing activity and support for terrorist proxies in the region," Al-Monitor writes in its analysis.
Trump took things back to square one, undoing the path that was paved during two years of marathon negotiations between diplomats and experts from Iran, the U.S. and the other world powers that negotiated the Joint Comprehensive Plan of Action.
The possible collapse of the deal and the new U.S. strategy on Iran is expected to raise the level of regional tensions, given the blatant hostility between Iran on one side, and the United States and its main regional partners on the other.
This alone should elicit concern over precarious possibilities on several fronts, mainly in Iraq, Yemen, Syria and Lebanon – countries of continuous political and military tensions. To Iran, it's clear Trump is mainly cooperating with Saudi Arabia and Israel in efforts to stop the Islamic Republic of Iran from making gains in the Middle East.
"The U.S. and its partners are straining to find a way out of their failures. In Syria and Iraq, it's Iran with the upper hand, despite what they try to say and portray. In Yemen, Saudi Arabia is in very bad shape and the war there is becoming an international scandal. Israel knows well what to expect in case it tries to interfere with Hezbollah on both the Lebanese and Syria borders. So it's more like a suicide mission than a plan to confront Iran,"a source within the Islamic Revolutionary Guard Corps (IRGC) told Al-Monitor on condition of anonymity.
Tehran fears the U.S. and its regional partners are going to start a complicated effort to besiege Iran on the borders of what Iran views as its sphere of national security interests. This means neutralizing Iran's allies in Syria, Iraq, Lebanon and Yemen, and forcing Tehran to retreat to Iran's physical borders, with respect to its leverage and the role it plays in the Mideast.
"The most pivotal element of our national sovereignty is viewed as an intrusive element by our enemies, one that needs to be fought against. They oppose the development of the Islamic Republic of Iran's power in our region and beyond, because it's the country's strategic depth," Supreme Leader Ayatollah Ali Khamenei tackled this point October 25.
For years, Iranian officials dealt with their growing status in the region as an ongoing operation, adopting a mostly low-profile strategy as they were filling the vacuums in both Syria and Iraq. But after the tide turned against the Islamic State (ISIS) in Syria and Iraq, Iran's rhetoric changed.
The breakthrough on the Iraq-Syria border was followed by the entrance of the Popular Mobilization Units (PMU) into Mosul, Iraq, with Iraqi security forces. The move gave Iran a strong confidence boost because, although the PMU forces belong to Iraq, they are supported by and loyal to Iran. The PMU and Lebanon's Hezbollah form the military wing of the Shiite "Resistance Axis" that Tehran leads, and both have fallen under close U.S. scrutiny.
To Iran, anyone attempting to hit or neutralize Hezbollah and the PMU is trying to clip the Islamic Republic's wings, and thus undermine its strategic depth. Iran is unlikely to retreat if it perceives a threat to the regional leverage it currently enjoys and has been building for the past three decades. Rather, it is probable that it would respond with confrontation though it's not yet clear how or when such a confrontation might unfold.