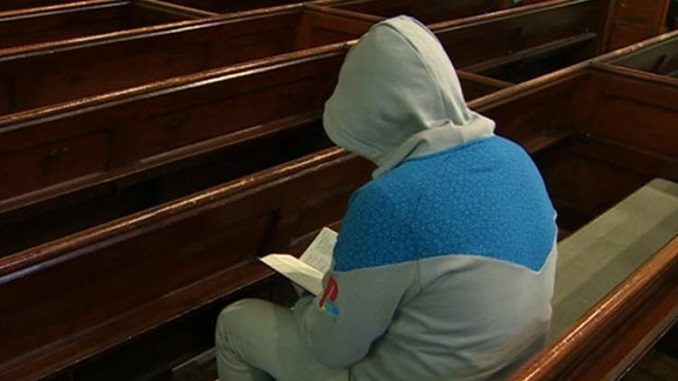 An asylum seeker who fled Iran, fearing that he would be killed by the theocratic rule for converting to Christianity, has said that if he returned to Iran, he and his family would certainly be murdered, Iran Focus reports.
Daniel (a pseudonym) explained that he fled to the UK after the Iranian authorities discovered that he had been practicing Christianity in secret as part of underground Christian movement known as "house churches".
He officially converted from Islam, when he was baptized at a Cardiff church two years ago. Now living in Cardiff, Daniel, 31, explained how he would be treated if he returned to Iran.
"If I went back, the authorities would arrest me. They would put me in jail and I would be killed, I would be hanged. They will kill me, me and my family. I am not afraid because I will be meeting Jesus but I am afraid of my family," he said.
The penalty for converting from Islam is a death sentence under the Iranian rule, and people from a Muslim background are banned from worshipping in churches. Conversion from Islam to Christianity is punishable by death in Iran and converters said their decisions mean they can never go home. Iran's constitution recognizes faith of Jews, Christians, and Zoroastrians.
Daniel told the BBC that a friend of his, who had also converted from Islam to Christianity, was murdered and that his remains were placed outside of four churches in his home city to serve as a warning to other potential converts.
Tredegarville Baptist Church, the church that Daniel was baptized at, has baptized 324 asylum-seekers in the past two years and 95% of the congregation are immigrants. Most of the converts are Iranian, but some are Kurds and Afghans.
Pastor Phylip Rees rejected the idea that these baptisms were a way of avoiding deportation, explaining that his congregants were genuine in their faith. He also said that he had seen evidence of torture on his Iranian converts, including one man who said he was branded by the authorities.
Home Office guidelines for examining asylum claims state the credibility of a faith conversion "needs to be established to a reasonable degree of likelihood". It said that was likely to include being baptized, preparing for baptism, attending worship and being known to the church's leadership and fellow believers.
"Those who demonstrate a well-founded fear of persecution in their country on account of their religion or belief are not expected to return there," the Home Office said.
While there are no official figures for genuine religious asylum seekers, Iranian Christian groups are growing all over the country and can now be found in cities including Glasgow, Liverpool, and Birmingham. They may even be helping to keep the churches going, according to anecdotal evidence.
"Tredegarville would have closed but for this opportunity to join the Lord in his work of reaching these people. I'm sure that the other churches would say that the people who are coming to them from other lands as refugees and asylum seekers are a blessing to them as they are to us," Pastor Rees said.
Although the Iranian constitution officially recognizes other faiths, there are numerous cases of religious persecution by the authorities.