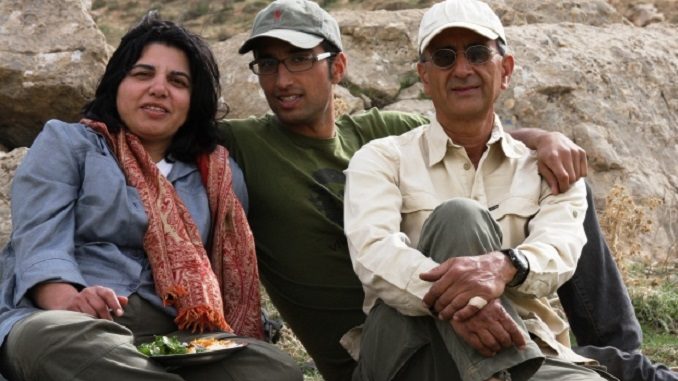 Kavous Seyed-Emami, an Iranian environmentalist who died in the notorious Evin prison this month, drawing worldwide attention, is mourned by his friends at the University of Oregon where he earned a doctorate in 1991, The Register-Guard writes.
Iran authorities claim he died by suicide, even though critics and his family are convinced he was killed and call for an investigation.
"The expectation is that judicial authorities investigating this case will act firmly and without bias according to their legal duties in helping to clarify the why and how of this terrible national tragedy," the attorneys said in a post on the blog of Ramin Seyed-Emami, one of Kavous Seyed-Emami's two sons.
Seyed-Emami returned to Iran over two decades ago because of how much he cared about the environment and wildlife of the country, a longtime of his, Mohammad Maleki, said, according to Associated Press.
"He basically gave his life for serving his country. He loved Iran, he loved (Iranian) culture. He could have chosen to live outside of Iran and had a very comfortable life either in the U.S. or Canada, but he chose the hard path, to go back to Iran (and) make a difference," said Maleki, a computer engineer at the UO.
The environmentalist's friends will hold a private memorial service for him at the UO campus.
Seyed-Emami, a dual Iranian and Canadian citizen, was the founder of the Persian Wildlife Heritage Foundation and a sociology professor at Imam Sadiq University in Tehran, Iran's capital. He was arrested last month, on suspicions of spying, allegedly conducted under the pretense of studying wildlife. At the time of his arrest, Iranian officials accused Seyed-Emami of collecting information about Iranian missile bases for the United States and Israel.
Apart from his family, the UO Department of Sociology and the American Sociological Association are also calling for more review of Seyed-Emami's death. The association has sent requests to the U.S. Department of State and its Canadian counterparts to request a human rights inquiry.