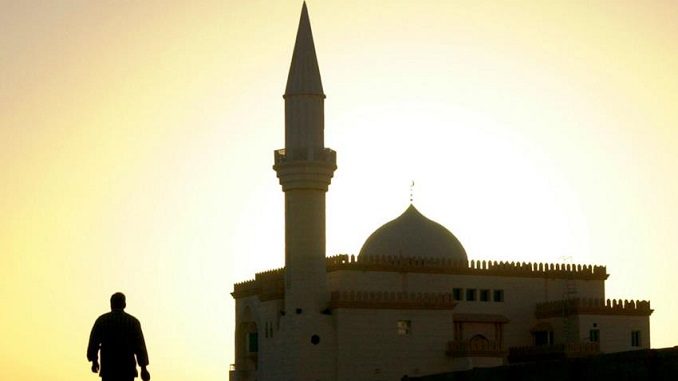 Iranian police have seized thousands of fake visas for the annual Arbaeen commemoration in Iraq, which sees millions of Shia pilgrims descent on Najaf, Al-Araby reports.
Iran has seized 100,000 fake visas for Iraq just one month before the annual Shia commemoration of Arbaeen, which sees millions of Iranians head to the neighboring Arab country to mark the event.
Arbaeen – a remembrance on the 40th day after the martyrdom of Imam Hussein, the son of Ali and grandson of the Prophet Mohammed, who remains an iconic figure in Shia Islam – sees millions of pilgrims march from Baghdad to the Iraqi city of Karbala.
As many as 20 million people took part in last year's commemoration, including two or three million Iranians, but this year all Iranian pilgrims intending to travel to Iraq for Arbaeen rituals had to obtain individual visas beforehand.
Unlike in 2016, the Iraqi government issues only individual visas for Iranian applicants intending to visit the Arab country for this year's Arbaeen rituals, Hossein Zolfaqari, director of an Iranian headquarters handling the Arbaeen pilgrimage, said Sunday.
Iranian police officials have repeatedly warned that pilgrims without a visa will not be allowed to enter Iraq this year, advising them to avoid fake visas. Militant groups such as al-Qaeda and the Islamic State groups have targeted the event, with fears lingering of further attacks.
"Police forces have dismantled a band of six persons and seized 100,000 fake visas for Arbaeen" which this year falls on November 9, Tehran's police chief Hossein Rahimi said.
Iraq and Iran have warned that anyone without or carrying fake visas will be barred from entering the country, but demand for counterfeit papers appears to be high. Iraq has 16 consulates and missions handling Arbaeen visas in Iran this year, with pilgrims allowed to enter the country by through four border crossings, according to Tasnim News Agency.
In August, Iraq and Iran signed a Memorandum of Understanding to improve cooperation between the two countries for Arbaeen pilgrimage including plans to handle security and healthcare during the event.