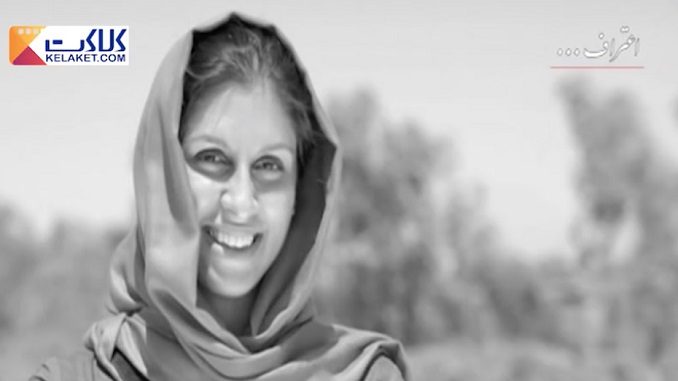 Iranian state television has used UK Foreign Secretary Boris Johnson's recent comments about Nazanin Zaghari-Ratcliffe to discredit her, reiterate claims that she is a spy and justify her continued imprisonment, Iran Wire reports.
The five-minute news feature, which was broadcast on Islamic Republic of Iran Broadcasting's (IRIB) Channel 2 on November 8, stated that Zaghari-Ratcliffe had been training journalists at the time of her arrest, that her assertions that she had been visiting family were not true, and that the foreign secretary's comments prove that the British-Iranian dual national was in Iran as part of an espionage plot.
#Iran stateTV welcomes @BorisJohnson's remarks ab Nazanin Zaghari-Ratcliffe (@FreeNazanin) as an "unintended confession of the UK gov ab the real plot" behind her trip to Iran & a "proof" of #IRGC's accusations against her." via @NarimanGharib pic.twitter.com/ZaC1T8EVqA

— Hadi Nili (@HadiNili) November 8, 2017
The claims had previously appeared on the Iranian judiciary's website. Other Iranian media outlets have now covered the story, referring to Zaghari-Ratcliffe as a spy. The IRIB feature said Revolutionary Guards agents had arrested Zaghari-Ratcliffe at Imam Khomeini airport, and identified her as "one of the leading figures" in networks working to overthrow the Islamic Republic.
"After the arrest of this person, a widespread media assault started against Iran especially from the United Kingdom," the program said, using clips from BBC Persian and photographs of Prime Minister Theresa May and Foreign Secretary Boris Johnson to illustrate its report. It said the so-called media attack was an attempt to launch a "soft overthrow" of Iranian leaders, and it dismissed UK claims that Zaghari-Ratcliffe was innocent. The program said that "one sentence" from Boris Johnson had made efforts to convince Iranian authorities that Zaghari-Ratcliffe was innocent irrelevant.
"The unintended admission of Boris Johnson that Iranian journalists were being trained by Nazanin Zaghari Ratcliffe was a gaffe that the British government could not find a cover for," the program stated.
The feature also alleged that Zaghari-Ratcliffe had identified herself as a human rights activist with Thomsons Reuters Foundation and admitted to meeting with journalists in various countries, including Morocco and Lebanon. It described her employers Thomsons Reuters as a "multi-national company" that promotes "democracies in the Western style."
Thomson Reuters Foundation CEO Monique Villa issued a statement asserting that Zaghari-Ratcliffe is a project manager in the foundation's media development team, and said the foundation did not carry out advocacy work.
"Nazanin has never been a journalist, hence could never have trained journalists," she said and reiterated that her employee had been on vacation at the time of her arrest.