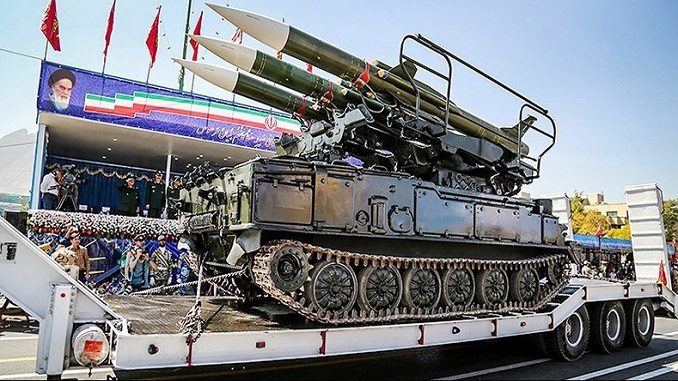 British MPs have a "blind spot" when analyzing Iran's growing military powers and destabilizing influence through it support for terrorism in the Middle East, a senior Conservative politician has warned.
Writing for The Telegraph, Robert Jenrick, the parliamentary private secretary to Amber Rudd, the Home Secretary, claims politicians may have to take a tougher approach with the Islamic State.
The Newark MP, who also sits on the board of the Conservative Party, accused the Iranian government of having armed and supported insurgents in Iraq and Afghanistan who have killed British troops with roadside IEDs (Improvised Explosive Devices). However, he accuses Parliament of "scarcely" discussing the issue due to its blind spot about the country.
His comments follow last month's revelation that an unpublished report by British Intelligence found that Iran most likely was behind a cyber-attack on dozens of MPs email accounts this summer. At first there was growing suspicion that Russia or North Korea was responsible for the attack, however Iran is now thought the most likely culprit.
Meanwhile, American President Donald Trump wants to abandon the 2015 Iran nuclear deal, the cornerstone of Barack Obama's presidency. It lifted crippling economic sanctions on Iran in return for imposing limitations on Iran's nuclear energy programme. However, critics feared that the country could use nuclear energy to develop nuclear weapons.
He says that even after the cyber attack was linked to Iran, "only a handful of parliamentarians raised concerns." Insisting that Westminster was now "waking up" to the threat Iran represents, Jenrick said:
"We've had a blind spot for the failings of Iran for too long. If, as most of our leaders argue, we want to keep the nuclear deal and we want to protect our interests and those of our allies, we may need to change that fast."
He continued: "There had been little discussion of the concerns expressed by our allies in the Gulf or in Israel at the Iranian Revolutionary Guard Corps' growing influence in Syria, Lebanon and elsewhere in the region."
Jenrick says that the case of Nazanin Zaghari-Ratcliffe, the British Iranian woman jailed in Iran, has at last captured the attention of MPs and forced them to examine how and when the country is held to account. Asking why this "blind spot" exists, he writes:
"Iran seems to tick all of the boxes: an oppressive criminal code; religious zeal professing moral authority; nuclear ambitions; racial division; the list goes on."
While praising the rise of "young millennials" who seem to represent a "generational shift" in the country, Jenricks calls on politicians to "call out" Iran's support for terrorism, be more open about "Iran's broader role …. and how they hurt us and our allies".