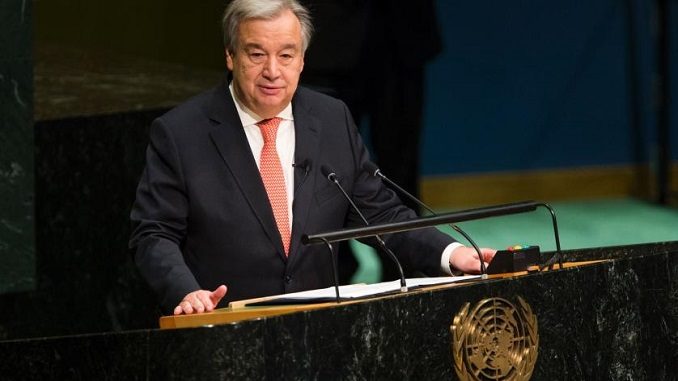 Amid deadly protests in Iran, the UN's human rights head said he is "deeply concerned" while the secretary-general urged for "further violence to be avoided," as the Islamic Republic's Guardian Council blamed its "sworn enemies," Kurdish media network Rudaw reports.
"I am deeply disturbed by reports that more than 20 people, including an 11-year-old boy, have died and hundreds have been arrested during the recent wave of protests in Iran," said UN High Commissioner for Human Rights, Zeid Ra'ad Al Hussein.
On December 28, people took to the streets to protest high unemployment, corruption, inflation, and expensive food items. Some have also called for a regime change. At least 22 people have been killed, the Center for Human Rights in Iran reported on Wednesday.
Hussein, a career Jordanian diplomat, said there must be a concerted effort by the authorities "to ensure that all security forces respond in a manner that is proportionate and strictly necessary, and fully in line with international law." Most demonstrations have been peaceful. Pro-regime gatherings have since popped up.
"Sworn enemies of Iran like Saudi Arabia, the US, Israel and the UK support during the unrests showed that they aim to weaken unity among Iran's Muslim people," Ayatollah Ahmad Jannati, the secretary of Iran's Guardian Council, said on Wednesday.
He also "praised the police and security institutions' capabilities in controlling the violent protests."
The United States urged for a UN Security Council emergency session to discuss the unrest. UN Secretary-General Antonio Guterres stated, "further violence must be avoided."
"He deplores the loss of life in the protests. He urges respect for the rights to peaceful assembly and freedom of expression, and that any demonstrations take place in a peaceful manner," read a statement from Guterres' deputy spokesman Farhan Haq on Wednesday.
Iran's Supreme Leader did not name Iran's enemies who he claims are to blame for the country's troubles.
"In recent days, enemies of Iran used different tools including cash, weapons, politics, and intelligence apparatus to create troubles for the Islamic Republic," said Grand Ayatollah Ali Khamenei.
On Wednesday, the Revolutionary Guards (IRGC) was deployed to three Iranian provinces to quell anti-government protests.  Chief Justice of Tehran Province Gholam Hossein Esmaili called on the country's judges dealing with the cases of those arrested during recent protests to issue "harsh sentences" for leaders of the protests, Tasnim News Agency which is close to the IRGC reported on Wednesday.
"Targeted arrests" have also been made by other security forces, having enough documentation to support the charges against them, he added.