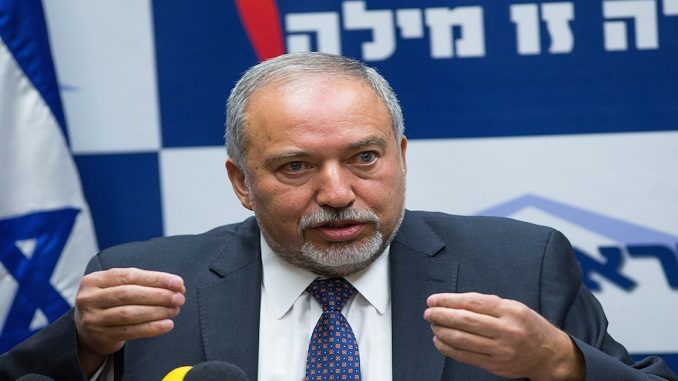 Israel's Defense Minister Avigdor Liberman is seeking an extra NIS 4.8 billion over the next three years to deal in part with increased threats along the northern border, including from Syria and Iran, The Jerusalem Post reports. Liberman called for an immediate addition to his budget into 2020, saying the previous figure decided on in 2015 was insufficient, in light of dramatic changes from the Syrian civil war and around the region.
"There is a fundamental change in the security situation in the region which requires an increase in the defense budget. Our primary goal is to prevent the next war," Liberman said on Monday, as he detailed several reasons for the increased spending.
The defense minister said the IDF has maintained a high level of security for several years, but now the "situation is fragile and volatile." Liberman detailed three new situations that did not exist when the budget was first drafted: a "massive Russian presence" in Syria; precision weapons introduced in the area, with both Hezbollah and "other elements" trying to get precise weapons; and a dramatic acceleration in the Iranian military industry, which is a source of concern not just for Israel but also for the Arab League. Liberman added that the Iranian military budget was growing at a much faster rate than the IDF budget.
"The IDF will deal with every challenge under any circumstance," Liberman said. He explained that he was not issuing any threats nor did he want to make it seem as if the IDF would stop fighting if it didn't receive the extra money.
"But I want everyone to be aware of the sensitive situation we have found ourselves in. If we want to ensure the security of the citizens of Israel, we will have to increase the budget," Liberman said.
The five-year defense budget was negotiated and signed by former defense minister Moshe Ya'alon and Finance Minister Moshe Kahlon in 2015, after brutal negotiations. In both 2016 and 2017, the annual defense budgets were approximately NIS 70 billion ($19.9 billion), with nearly a quarter of it coming from American military aid. The defense minister identified three areas of particular concern: the massive Russian presence in Syria; the influx of precise weapons into the region, not only to Hezbollah, but to other terror groups as well; and a "dramatic acceleration" in the activities of the Iranian military industry.
"This is not just a source of concern for us. The Arab League spoke in Egypt about Iran's rapid arms build-up," Liberman said, referring to a meeting held yesterday by the group of Arab nations.
He noted that, following the 2015 Iran nuclear deal, the Islamic Republic has increased its defense spending at a faster rate than Israel has. Earlier this year, Iranian President Hassan Rouhani boasted that he had increased the country's defense budget by 145 percent over the past four years.