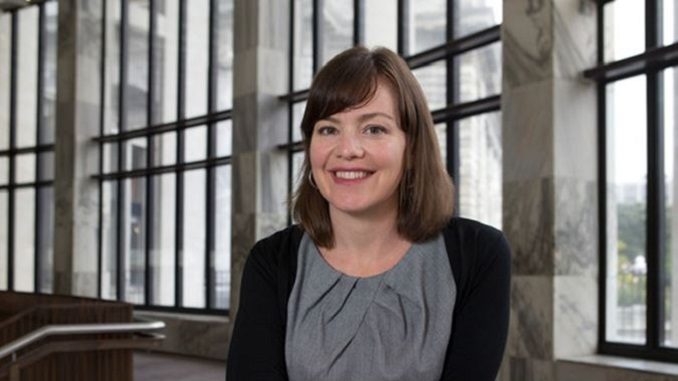 New Zealand Minister for Women maintained that men from the Iranian delegation who didn't want to shake hands with a female MP had no intention of showing disrespect toward her, News Hub reports.
Labour MP Jo Luxton, deputy chair of the primary production select committee, was told that shaking hands with the delegation may be offensive and was advised to do otherwise when she was meeting an agricultural delegation from the Middle Eastern nation.
"I was appalled to witness my friend & colleague @joluxx be advised not to approach & shake hands with an Iranian delegation meeting with us today. I refused to shake their hands in support of Jo. It's unacceptable that such an instruction can be made of any woman in this country," fellow first-term MP Kieran McAnulty tweeted.
Another Labour MP, Rino Tirikatene, also refused to shake the Iranians' hands. However, Minister for Women Julie Anne Genter said that the delegation's refusal to shake hands with Luxton was a result of the "different practices" of their culture.
"My understanding is that in Iran, they will sometimes put their hand over their heart and vow to women, instead of shaking hands. That sort of physical contact is forbidden with a woman you don't know."
She added, however, that it would be appropriate if an alternative, acceptable to both sides, could be found, calling for understanding because in their culture it is not a sign of disrespect.
Yet, not everyone agrees with the minister. Judith Collins, formerly Minister of Ethnic Communities, says Iranian men should adapt to New Zealand's ways when they go there.
"If I go to Iran I would expect to follow in the culture of Iran. When people come here, my view is they need to actually adapt into our culture and respect women in exactly the same way. I don't take that rubbish about, 'Women have a different place and we respect that place.' Actually, our place is wherever we think it is," she told The AM Show, adding that while she was a minister, she was also advised against shaking the hands of Iranian men.
Collins further pointed out that Ms Genter's sex shouldn't be an issue because a minister is not "there as a role as a woman" but rather as a minister, which she notes is a genderless role deserving a respectful treatment.
Global watchdog Human Rights Watch says women's rights are severely restricted in Iran. The Supreme Leader has power over the country whose constitution bound him to rule according to Islamic principles.