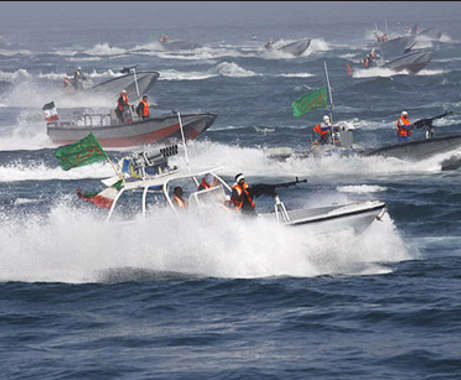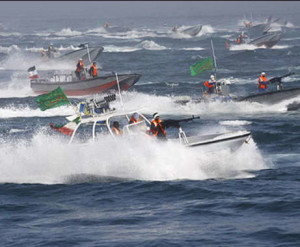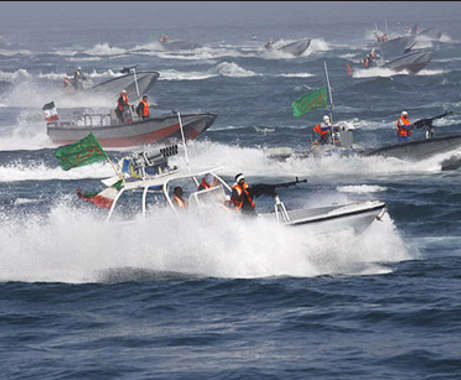 March 11, 2016: Iran's new powerboats may not leave footprints but they certainly leave an impression. A fleet of militarized speed boats were released March 10th (2016) as part of "Iran's military doctrine…based on deterrence," according to Iran's Minister of Defense Brigadier General Hossein Dehqan. The Defense Minister asserted that "Iran's military power does not pose threat against any country, and it guarantees peace, stability and security" — a statement met with much cynicism in the West and the Arabian Peninsula.
The Islamic Republic announced plans to start production of speedboats that can maintain 80 knots; the current model reaches 60. The boats will work in a wave height of 1.21 meters, while its missiles will operate at 1.25 — ultimately threatening safe passage in the Gulf and contradicting the stability the military claims to guarantee. 
This iniative is a continuation of Iran's ever evolving naval strength and capability. These elite powerboats are certainly an aggressive contribution for an apparently defensive motive. The Iranian Defense Minister claimed that this is a focused strategy to "safeguard" the country's borders.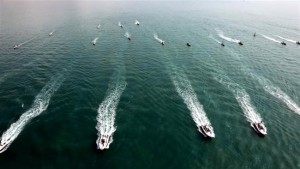 Innocent civilians crushed by Iran-backed terrorist group Hezbollah would disagree, as would former United States Secretary of State and current American 2016 presidential candidate, Hillary Clinton. When asked about the situation she remarked, "Iran should face sanctions for [test-firing ballistic missiles] and the international community must demonstrate that Iran's threats….will not be tolerated."
As published here in a recent post,  Iranian missiles carrying the inscription, "Israel should be wiped off the Earth", were recently tested.  The rogue nation is intent on sending the message that they are willing to decimate an entire region. Their aggressive actions and belligerent rhetoric have been condemned by multiple international powerhouses.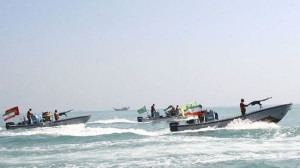 The U.S. quickly responded to Dehqan's troubling declaration with the Obama administration announcing plans to hold Iranian hackers accountable for a 2013 cyber-attack against a New York damn.  If Brigadier General Hossein Dehqan continues going on-record with such extreme statements and justifications, he risks irreparably damaging his country's reputation — one that has already been impacted by being sanctioned and viewed with mistrust.