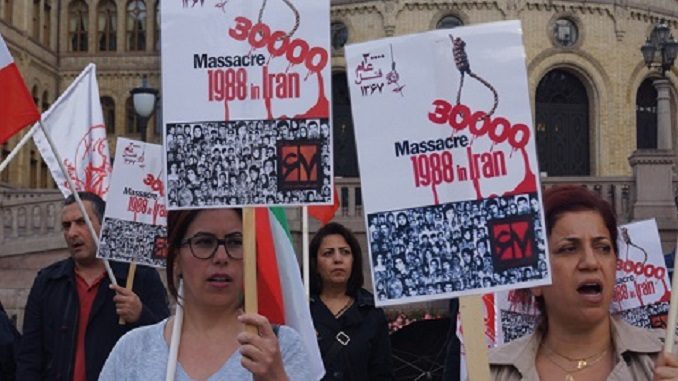 Iranians staged rally in front of the Norwegian Parliament condemning the executions carried out by the Iran regime. A number of Norwegian MPs participated in the rally and delivered speech. The speakers stressed on the necessity of defying human rights violations in Iran.
Protesters demanded from the Norwegian government to condition economic relations with the Iran regime to immediate halt of the executions. They also expressed solidarity with the Justice – seeking movement for the 1988 massacre of political prisoners, calling on the Norwegian government to recognize the massacre of 1988 as a crime against humanity. They also stressed that an international investigation committee should be held to try the perpetrators of the massacre of 1988.
The speakers also condemned the Iranian regime's involvement in the region as well as its support for the terrorist groups calling for opposing such interference.