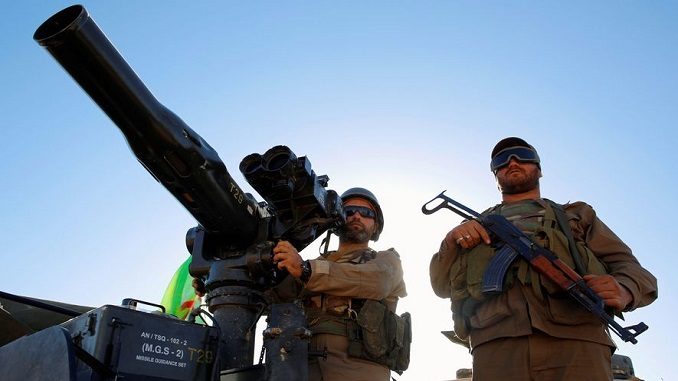 The U.S. government has traced some of the $1.7 billion released to Iran by the Obama administration to Iranian-backed terrorists in the two years since the cash was transferred, The Washington Times reports.
According to knowledgeable sources, Iran has used the funds to pay its main proxy, the Lebanon-based terrorist group Hezbollah, along with the Quds Force, Iran's main foreign intelligence and covert action arm and element of the Islamic Revolutionary Guards Corps.
The U.S. money supplied to Iran as part of an arms settlement dating back to the 1970s also has been traced to Iran's backing of Houthi rebels seeking to take power in Yemen. Iran has been supporting the Yemen rebels as part of a bid to encircle and eventually take control of Saudi Arabia.
The intelligence tracing the American funds to Iranian-backed terrorists is likely to further fuel President Trump's effort to undo the Iran nuclear deal, the Obama administration's main foreign policy initiative codified in the 2015 Joint Comprehensive Plan of Action, as the Iran nuclear deal is called.
Despite promises to reject the deal during the presidential campaign, Trump announced in January the U.S. would not pull out of the Iran nuclear accord for now.
But the president criticized the transfer of money to Tehran and signaled that Washington is going after Iran's funding of terrorism. Trump has claimed money given to Iran by Barack Obama when he was President was used to fund terrorism and corruption.
The U.S. President said "all of the money that President Obama so foolishly gave them went into terrorism and into their 'pockets,"' referring to the global deal that removed some economic sanctions on Iran in exchange for curbs on its nuclear program.
"The enormous financial windfall the Iranian regime received because of the deal — access to more than $100 billion, including $1.8 billion in cash — has not been used to better the lives of the Iranian people. Instead, it has served as a slush fund for weapons, terror, and oppression, and to further line the pockets of corrupt regime leaders," Trump said January 12.