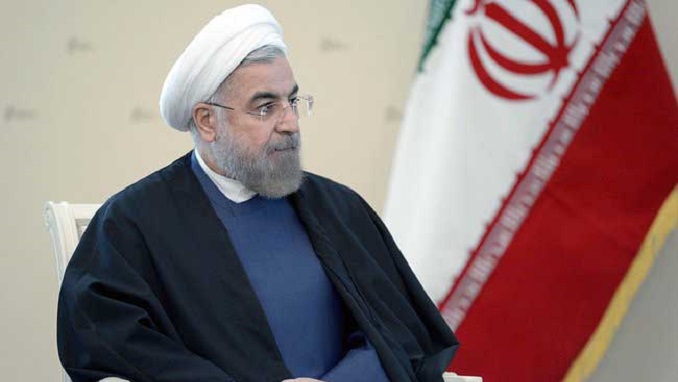 Iran's parliament on August 20 approved all but one of the cabinet nominees submitted by the President Hassan Rouhani, who stated that protecting the landmark 2015 deal to curb Tehran's nuclear activities in exchange for an easing of sanctions would be the key foreign policy priority for his new government, Payvand reports.
Iranian lawmakers approved 16 out of 17 of the ministers proposed by Rouhani, including the Foreign Minister Mohammad Javad Zarif, Tehran's lead negotiator on the nuclear deal with major world powers — including the United States. Rouhani singled out Washington in his address to parliament before the vote, which was broadcast live on state television.
"The most important duty of our foreign minister is to stand by the nuclear agreement and not allow America to succeed, not allow Iran's enemies to succeed," he stated.
U.S. President Donald Trump, who has imposed several rounds of new sanctions on Iran, once again asserted earlier this month that Tehran is not "living up to the spirit" of the nuclear deal, which according to him is a "horrible agreement."
U.S. State Department spokeswoman Heather Nauert said on August 15 that Washington was reviewing its policy toward Iran and that it believes the nuclear deal did not put an end to Tehran's other "destabilizing activities" in the region.
U.S. and UN watchdogs monitoring compliance with the agreement have found Iran has adhered to the deal. Oil Minister Bijan Zangeneh was also approved for his current post in Rouhani's cabinet. During his tenure, Iran has seen a boost in its crude output since the easing of sanctions under the nuclear deal and has signed a multibillion-dollar development agreement with the French energy giant Total.
Rouhani's nominee for energy minister, Habibollah Bitaraf, was rejected by parliament, where lawmakers had criticized him over the government's response to a drought and water crisis. Iran's cabinet has 18 ministerial posts, but Rouhani has yet to nominate someone to lead the Ministry of Science, which oversees higher education.
The ministry is to be run by a deputy until a candidate for the post is introduced, the semiofficial Mehr news agency reported.