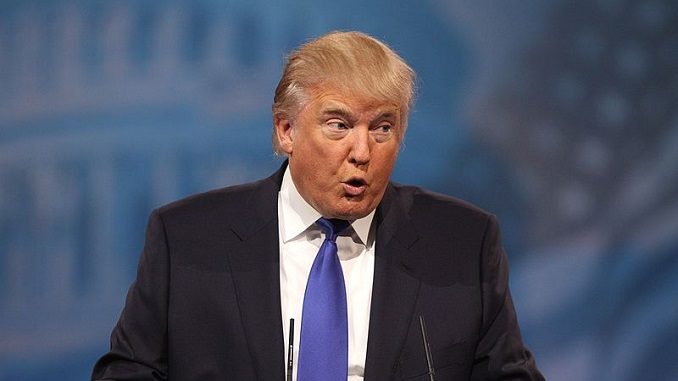 Saudi Arabia welcomed the new tougher U.S. policy toward Iran and stated that lifting sanctions had allowed Iran to create its ballistic missile program and step up its support for militant groups, The New York Times reports.
The kingdom said Iran took advantage of additional financial revenues to support the Lebanese Shi'ite movement Hezbollah and the Houthi group in Yemen, Reuters reports. The Saudis stated that they originally gave their full support of the Iran nuclear deal, believing it was "necessary to limit the proliferation of weapons of mass destruction in our region and the world."
"However, Iran had exploited the economic benefits of lifting the sanctions and used them to continue to destabilize the region, especially through its ballistic missile development program and support of terrorism, in the region, including Hezbollah and the Houthi militias, in Yemen," the statement continued.
Meanwhile, the governments of the United Arab Emirates and Yemen gave their full support to the decision of President Trump's tough new approach to Iran, Breitbart informs. The United Arab Emirates issued a similar statement of support for President Trump on Friday afternoon.
"For too long, the Iranian regime has spread destruction and chaos throughout the region and beyond. The nuclear deal—the Joint Comprehensive Plan of Action (JCPOA)—offered Iran an opportunity to engage responsibly with the international community. Instead, it only emboldened Iran to intensify its provocative and destabilizing behavior," said the Emirati Ministry of Foreign Affairs.
The government of Yemen castigated Iran's "attempts to use the Houthi rebels as puppets to destabilize the region," in line with its campaign to "export violence and terrorism" across the Middle East.
"Iran's Islamic Revolutionary Guard Corps (IRGC) has been supporting and arming the Houthis in Yemen with sophisticated missiles and other technologies including sea mines and explosive boats, which not only threaten the region's stability but also threatens freedom of navigation in the Red Sea. Iran's destabilizing and dangerous behavior must stop for peace to prevail in the region," said the Yemeni statement.