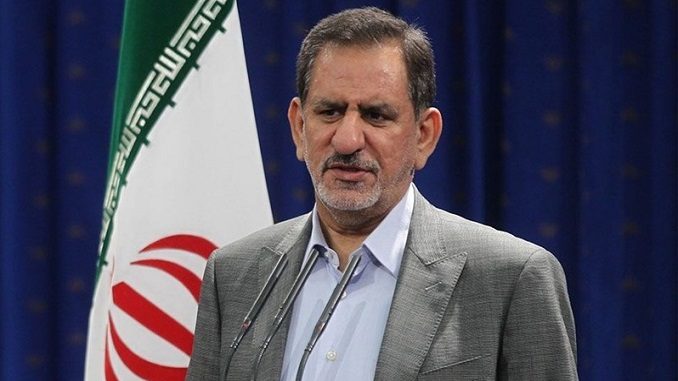 First Vice President of Iran, Eshaq Jahangiri said that he "expected" his brother to be arrested, adding that now he hopes that "everyone will be treated equally in the quest for justice", the Center for Human Rights in Iran reports.
"I don't have any detailed information about how he was arrested or what the charges are, but in any case he is not employed by the government or engaged in political activity," Jahangiri wrote on his Instagram profile, the on October 6, the day his brother was arrested.
"I hope this is not a case of political abuse and everyone will be treated equally in the quest for justice, in the fight against corruption, and in accordance with the rule of law," Jahangiri noted.
Iranian authorities, including judicial officials, have not made any announcements or comments so far on the arrest of Mehdi Jahangiri, deputy chairman of the Tehran Chamber of Commerce and head of the Tourism Financial Group. Jahangiri was rumored to have acquired his wealth through connections with the government of former President Mahmoud Ahmadinejad (2005-13).
"Vice President Jahangiri's brother had agreements with the previous government of Ahmadinejad and now controls a wealth of mythical proportions. How did this man become so rich when his brother was in charge of fighting corruption?" said former conservative member of Parliament from Tehran, Alireza Zakani, on July 3, 2016.
Zakani was referring to Rouhani's appointment of Eshaq Jahangiri in June 2016 to head an investigation into the allegedly exorbitant salaries paid to the heads of Iranian state banks and companies. Mehdi Jahangiri was arrested one week after seven pro-Rouhani reformist politicians were sentenced to a year in prison on charges of "propaganda against the state." CHRI adds.