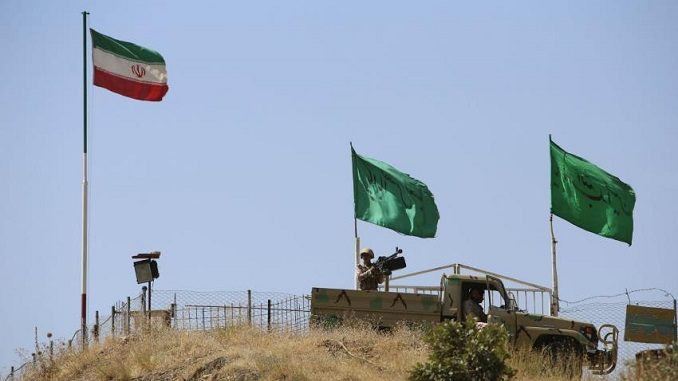 U.S. military bases in the region could be at risk if Washington imposes new sanctions on Tehran, the commander of Iran's Revolutionary Guard said, addressing the latest developments regarding the 2015 nuclear accord.
"As we've announced in the past, if America's new law for sanctions is passed, this country will have to move their regional bases outside the 2,000 km range of Iran's missiles," Mohammad Ali Jafari warned on Sunday, Reuters informs.
Jafari also claimed that should the U.S. designate the Revolutionary Guard as a "terrorist group", then Revolutionary Guards "will consider the American army to be like Islamic State all around the world, particularly in the Middle East."
U.S. President Donald Trump faces an October 15 deadline to certify whether Iran is complying with the terms of the agreement, which imposes restrictions on its nuclear capabilities in exchange for sanctions relief. Trump claims that the 2015 nuclear deal, signed under the Obama administration, is "the worst deal he has ever seen."
Various reports last week claimed that Trump plans to decertify the deal, which would trigger a congressional review over whether to reimpose nuclear sanctions.