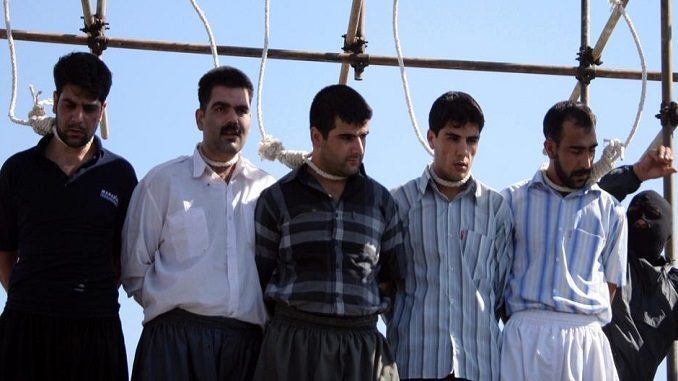 Beginning November 14, Iran will implement a new law for combating drugs, which the Reformist parliament passed and the Guardian Council approved last month. The law is intended to reduce the number of executions in the country. Currently, Iran performs the most executions per capita in the world. However, some warn that this may lead to increased drug use in Iran, as people accused of drug smuggling will from now on be imprisoned, but not executed. They will also have to pay a fine.
On the other hand, the law still states that those smuggling large amounts of drugs will be sentenced to death penalty, as well as those carrying weapons, financing drug smuggling and those who use minors. The Iran Drug Control Headquarters, which combats drug smuggling, pointed out that the law will provide easier access to drugs and will increase its use.
"We believe that — for a country whose neighbor is the world's largest producers of drugs [Afghanistan] — completely eliminating the death penalty is not possible," said their spokesperson, Parviz Afshar.
Ashar also noted that a substitute for the death penalty was necessary, something other than time in prison and a fine. He suggested confiscating drug smugglers' property, claiming that some of them are also often involved in terrorism.
Yahya Kamalipour, deputy president of the parliament's legal and judicial commission, expressed his support on grounds that the majority "of the executions for drug offenses were smugglers who were forced to carry drugs due to a bad event such as dowry for their daughters or surgery for their mothers." He added that with the law these people will no longer be executed, while those who truly deserve will still receive the death penalty.
Iran's judiciary will continue to have the freedom to interpret the law as they see fit, Al-Monitor reports. The head of the judiciary had previously pointed out that the death penalty for drug smugglers will not be eliminated in order to prevent worsening the situation with drug use.
The bill was passed in October, after years of UN pressuring to decrease Iran's execution rate. In 2016 alone, over 560 people were executed, most of which for minor drug trafficking crimes.
The amendment to the law only refers to drug-related crimes, while for all other the death penalty will continue to be executed. The amendment has been debated in parliament since 2015 and many officials opposed imposing limitations on the death penalty.