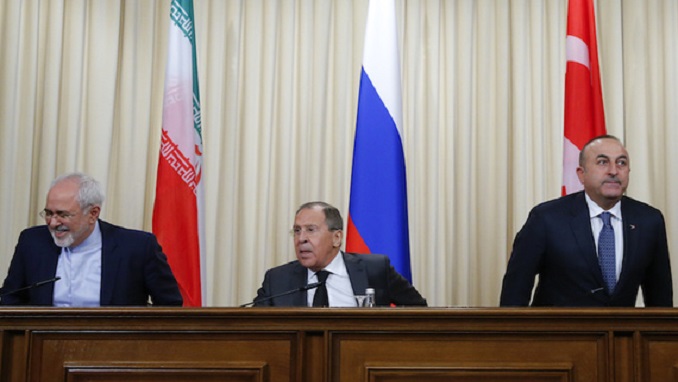 U.S. State Department on Tuesday stated it is concerned about Iran's taking part in the Astana negotiations, where it supports the cease-fire and pointed that Tehran's support for Assad adds fuel to the conflict's severity as well as the suffering of the Syrians, Al Arabiya reports.
The comments come before the start of the preliminary consultations in the Kazakh capital of Astana between the representatives of Russia, Iran, and Turkey, the day before the start of the sixth round of negotiations on Syria.
Representatives of each of the three countries are to discuss the demarcation of the area and the relief of the tensions in the city of Idlib and its surroundings.
The U.S. State Department announced earlier that a delegation from Washington would travel to Astana to participate as observers in the Astana 6 negotiations on Syria, which will be held on 14 and 15 September.