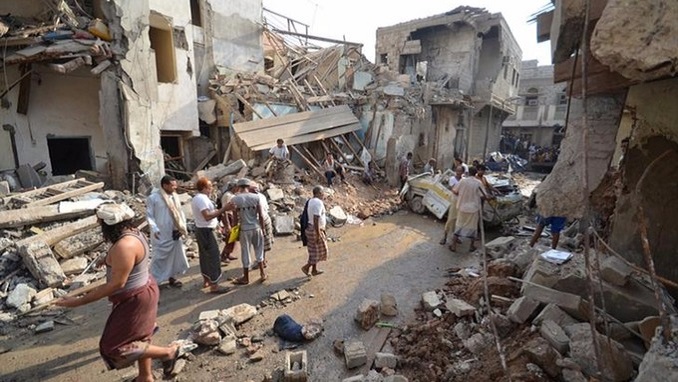 Yemen's foreign minister blamed Iran and its support for Houthi Shi'ite rebels for fueling the country's civil war and said that Tehran cannot be part of the solution, Iran Freedom informs.
"Iran is the cause of the problem, Iran continues to support the Huthis and Iranian arms are smuggled. Iran is part of the problem, not the solution," Foreign Minister Abdulmalik al-Mekhlafi said when asked if Tehran could contribute to a political solution in Yemen at a news conference at the United Nations in New York.
Iran has dismissed the allegations that they are providing weapons for the Huthis. It did not immediately comment on Yemen's accusations. Saudi Arabia's UN ambassador also slammed Iran after hosting a luncheon for UN diplomats on the Yemen situation.
"Iran should get the hell out of the area period," the Ambassador Abdallah Al-Mouallimi said. "Iran has no role to play in the region."
Saudi Arabia supports Yemen's government in its civil war with the Houthis and has led an Arab coalition backing government forces on the ground with airstrikes. Yemen has been engulfed in a civil war since September 2014, when the Huthi rebels swept into the capital and overthrew the government.
The UN has repeatedly warned that civilians in the Middle East's poorest country face acute shortages of food and clean water due to the war's devastation of facilities.
About 2,000 Yemenis have died of cholera since April, which is caused by unsanitary water supplies, and another 600,000 are expected to contract the infection this year.