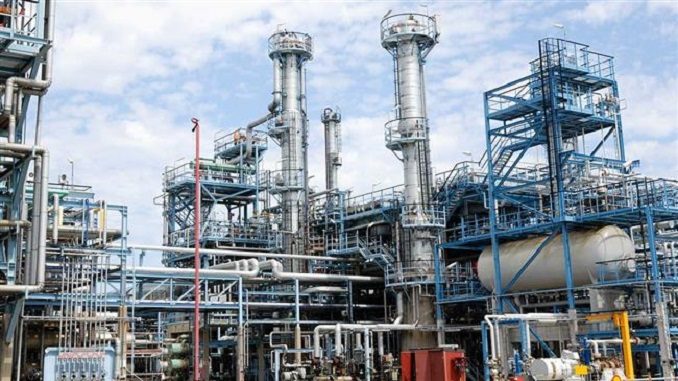 Iran plans to establish an oil refinery in regime-controlled areas near the Syrian city of Homs as General Joseph Dunford, the chairman of the U.S. Joint Chiefs of Staff, expressed on Tuesday concern over the move and pointed out that "Iran is projecting malign influences across the Middle East and supporting terrorist organizations in Syria, Iraq and Yemen," Asharq Al-Awsat reports.
Iranian news agency Fars quoted the head of downstream technologies at Iran's Research Institute of the Petroleum Industry Akbar Zamanian as saying that Iran will build an oil refinery near Homs with a production capacity of 140,000 barrels per day.
"This refinery will be built as a consortium with the participation of Iran, Venezuela and Syria," Zamanian said, according to Fars.
Damascus and Tehran had earlier signed a memorandum of understanding to build a power plant in the coastal province of Latakia with a capacity of 540 megawatts. In relevant remarks earlier this month, Caretaker of the Iranian Energy Ministry Sattar Mahmoudi announced that Tehran and Damascus have inked several agreements to reconstruct Syria's power lines and power plants.
"Most of these contracts are related to the reconstruction of electricity equipment, power plants and transmission lines so that we can provide better services to the Syrian clients," Mahmoudi said after a meeting with Syria's Electricity Minister Zahir Kharboutli.
Also, in August, Syrian Industry Minister Ahmad al-Hamou underlined that the enemies who have supported the terrorist groups in the Arab country will play no role in reconstruction efforts in Syria, welcoming the partnership of friendly states, specially Iran, in this regard.
"We don't allow the enemies and the countries which have hatched plots (against the country) to participate in Syria's reconstruction and they will play no role," al-Hamou said after visiting the Iranian companies' booths in the 59th International Fair of Damascus.