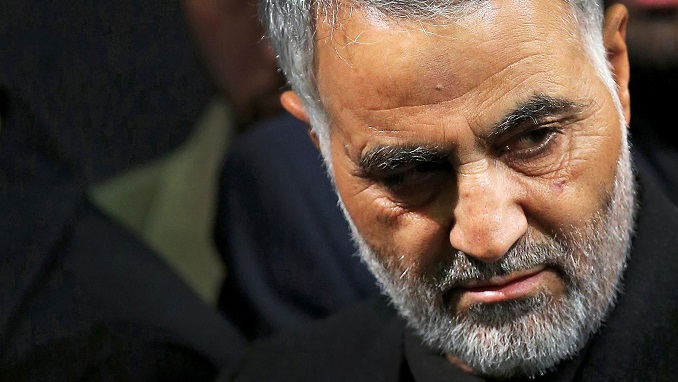 The commander of the Iranian regime's Revolutionary Guard's Quds Force, Major General Qassem Suleimani, has acknowledged the Iranian regime's failure in mobilizing the youths for dispatching them to Syria to fight for another regime, that of Assad. Speaking on the occasion of "International Day of Mosques" Suleimani warned that "the cultural invasion today is more complicated" than ever and urged that more attention is made to the Supreme Leader Ali Khamenei's warnings in this regard.
"Today, the confrontation with the cultural invasion is more complicated and more unstable than yesterday, and the demands of leadership (Ali Khamenei) should be taken into consideration in this regard", Suleimani said, according to a report by the state-run ISNA news agency.
The commander of the terrorist Quds Force expressed his anger over the growing "indifference" to the regime's rhetoric among the Iranian people and warned about its consequences.
"Who is responsible for the growth of indifference in the country? Have we all been doing our job? We should know that we should not just keep our own front. If this is the case, other fronts will fall. The mosque is a base and has an impact on the whole society. The one who fails to keep his soldiers, his line has fallen." he said.
Suleimani described the mission of mosques in Iran training of "defender of the shrine" a reference to those being dispatched to fight against the Syrian people.
Due to the fact that the regime is facing difficulty to recruit Iranians to fight in Syria, the terrorist Quds Force has coerced tens of thousands of Afghan refugees in Iran – many of them minors –into fighting in Syria. They were threatened with deportation if they refused.