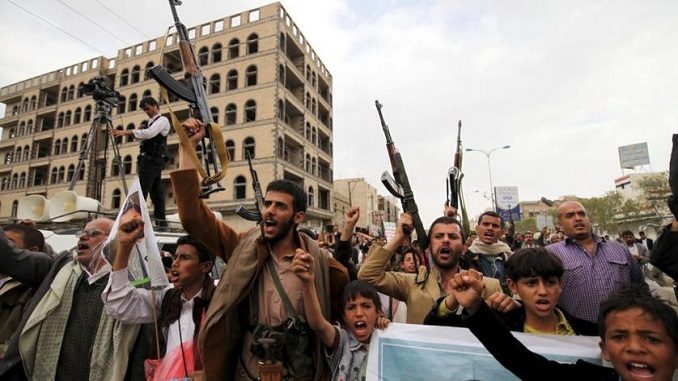 The Yemeni government is determined to confront the Iranian-backed Houthi militias before powerful foreign players, Asharq Al-Awsat reports.
Human Rights Minister Mohammed Askar told Asharq Al-Awsat that the government will focus on countering the false reports, propagated by the Houthis, on the human rights conditions in the war-torn country. Askar declared that his country is taking efficient and swift measures to confront what he described as the "Iranian lobby" and the "Ansar Allah lobby".
This position will be presented before the European Union member states, as well as Latin America and research centers that release false information on Yemen.
He said that the absence during the past three years of government agencies capable of refuting the lies of the pro-Iran groups has greatly benefited the insurgents because they control state institutions in Sanaa. Countering their false claims will start primarily with presenting documented facts and information that are being manipulated by this lobby, continued the minister.
"These facts and truths should be marketed in countries where Iran has influence and especially in civil society groups," he told Asharq Al-Awsat.
Furthermore, he stressed that these efforts should also be accompanied by effective rights work that presents Yemen before the decision-makers of the world. These efforts will therefore not be limited to governments, but to European parliaments and research centers.
He stated that the Iranian lobby managed to infiltrate rights groups through which it was able to negatively depict the situation in Yemen.
"Rights efforts should focus on propaganda campaigns that clarify the position of the Yemeni government on human rights issues," Askar said.