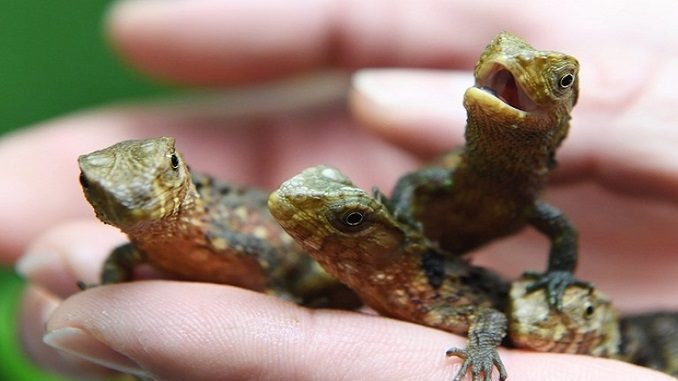 The former chief of staff of Iran's armed forces said on Tuesday that Western spies had used lizards which could "attract atomic waves" to spy on the country's nuclear programme, Middle East Eye reports.
Hassan Firuzabadi, a senior military advisor to Supreme Leader Ayatollah Ali Khamenei, was responding to questions from local media following the death of a Canadian environmentalist in prison after his arrest along with several others.  Firuzabadi said he did not know the details of the cases, but that the West had often used tourists, scientists, and environmentalists to spy on Iran.
"Several years ago, some individuals came to Iran to collect aid for Palestine… We were suspicious of the route they chose. In their possessions were a variety of reptile desert species like lizards, chameleons… We found out that their skin attracts atomic waves and that they were nuclear spies who wanted to find out where inside the Islamic Republic of Iran we have uranium mines and where we are engaged in atomic activities," he told the reformist ILNA news agency.
His comments came after news that a leading Iranian-Canadian environmentalist, Kavous Seyed Emami, had died in prison after he was arrested along with other members of his wildlife NGO last month. Human Rights Watch on Tuesday urged Iranian authorities to investigate what it called his "suspicious" death.
"Iranian judicial authorities think they can get away with claiming that Seyed Emami, a well-known professor, simply committed suicide while being detained in one of the highest-security wards of Evin prison. The Iranian judiciary long ago lost its credibility after failing to investigate repeated incidents of torture and mistreatment in detention," said Sarah Leah Whitson, HRW's Middle East director.
Seyed Emami's death is the third case of alleged suicide in detention reported by the authorities since early January. The deputy head of the Environmental Protection Organisation, Kaveh Madani, was also reportedly detained temporarily over the weekend.
Firuzabadi said Western spy agencies have "failed every time". He said another espionage case involved a couple from Germany.
"They got them on a fishing boat from Dubai and Kuwait and sent them to the Persian Gulf to identify our defense systems. But when we arrested them, they said they had come for fishing and were tourists," he said.