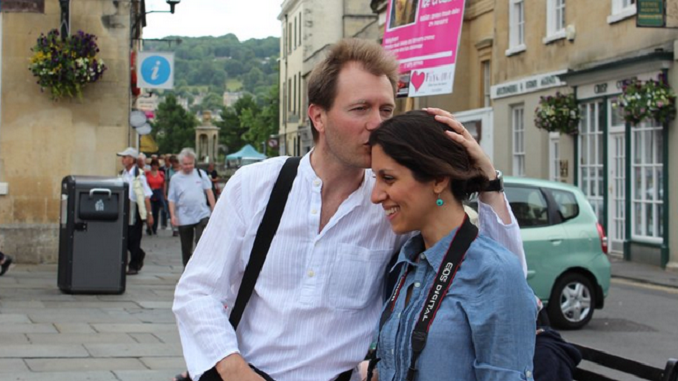 The husband of jailed British-Iranian mother Nazanin Zaghari-Ratcliffe has welcomed foreign secretary Boris Johnson's offer to visit his wife in her Iranian prison, Ham&High reports. During a hearing of the foreign affairs select committee on Wednesday, Britain's top diplomat said he would like to visit Nazanin.
"One has to be very careful about this. I hope a way forward can be found. I find Nazanin's situation deeply depressing and contrary to the interests of the Iranian people," Johnson said.
On learning of the news from family in Iran, Ratcliffe said Nazanin felt "unsettled but pleased" at the prospect of Johnson visiting her in Evin prison. The next step, Ratcliffe said, was for his wife to write a letter to the Iranian prosecutor general Mohammad Jafar Montazeri to ask permission.
"It was a good thing he condemned Iran's treatment of Nazanin and offered to go and visit. It's good it's now on record he is going to visit," Richard Ratcliffe said.
Ratcliffe said he had yet to hear of any firm plans, but added a visit before Christmas would be a good time as he hoped to bring his wife and their three-year-old daughter Gabriella home in time for the festive season.
"Gabriella wants to come back so she can see Father Christmas. It feels like there's a new momentum now." Ratcliffe said before going on to thank Nazanin's supporters as a petition calling for her release reached a million signatures.
Nazanin was arrested at Tehran airport on a return journey to London after a family holiday with her daughter Gabriella in April last year. The 38-year-old British-Iranian, a project manager with the Thomson Reuters Foundation, was later sentenced to five years at a secret trial on charges of plotting against Iran.