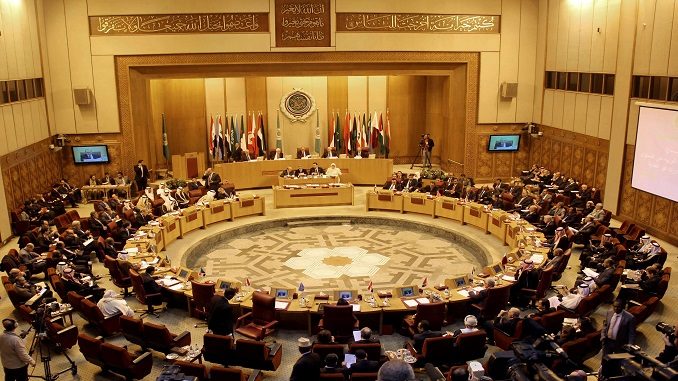 The Arab Parliament urged the international community to shoulder its responsibility in face of the Iranian regime. The parliament also called the international community to prevent Iran from breaching Yemen's national sovereignty, arms trafficking and destabilizing regional security, Kuwait News Agency (KUNA) reported.
The parliament issued a resolution at the conclusion of a meeting where issues like Yemeni crisis, Houthi militias' threats to neighboring countries and global security were discussed. It was also called for compelling Iran abide by two UN resolutions and holding Tehran responsible for its criminal acts. The parliament also called for holding Iran responsible for threats to regional and international peace, sea navigation, global trade, and economy.
Missile attacks by Houthi militias on Saudi Arabia were also condemned and Security Council was called on to pressure the Houthi groups to engage in a political process and hand over power to the legitimate authority according to the references of the United Nations Security Council, namely resolution 2216, the Gulf initiative and the Yemeni national dialogue. Arab Parliament also urged the UN to stop the Houthis from using schools and hospitals for stockpiling arms and to deter them from unleashing ballistic missiles on neighboring countries.
"The criminal acts perpetrated by the rebellious Houthi militias with Iran's support pose a threat to the human race, global and regional peace and security. Unleashing the ballistic missiles toward Islamic and Saudi sanctities, threatening the cities and capitals of neighboring Arab countries, namely the UAE, are acts that threaten to jeopardize the Arab nation's security," the resolution stated and added that the murder of former Yemeni president by Houthi militias signal further complications in Yemen.
The parliament also condemned the Houthis for not wanting to sit at the negotiating table and for their rejection of all initiatives put forward by the UN envoy.
"Such an approach reveals the criminal face of this militia and the blessing given by the Iranian regime which has sectarian and expansionist schemes in the region and the world," the parliament stated.
It also re-affirmed support for President Abd Rabbu Mansour Hadi's government and backing for Yemen's territorial sanctity, stability, and independence.