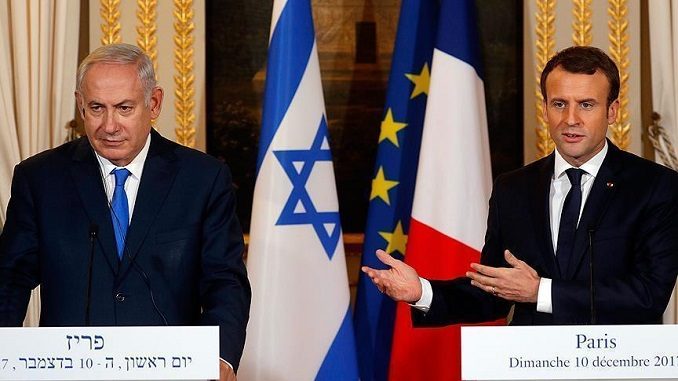 Israel's Prime Minister Benjamin Netanyahu stressed on Wednesday the importance of "real" rather than just "cosmetic" changes to the Iran nuclear deal, speaking with heads of state at the Davos Economic Forum in Switzerland.
Netanyahu also pointed out to German Chancellor Angela Merkel that the deal has been given "one last chance" by U.S. President Donald Trump before economic sanctions are reimposed on the Islamic country. Even though the two did not agree on how the deal needed to be altered, Netanyahu said that Merkel "understood" Israel's very existence was threatened by it.
According to CBN News, Netanyahu also spoke about strengthening economic ties with Israel. His agenda in the meeting with Swiss President Alain Berset was topped by creating opportunities for bilateral economic cooperation.
The Israeli prime minister discussed with his Canadian counterpart Justin Trudeau updating the free trade agreement and expediting contacts on the issue.
Among others, Netanyahu also met with Guatemalan Finance Minister Julio Hector Estrada, French President Emanuel Macron, Belgium Prime Minister Charles Michel, and Azerbaijan President Ilham Aliyev. In each of his meetings, Netanyahu pointed out Israel's position on preventing Iran's "nuclearization," the flaws of the nuclear deal and possible ways of dealing with them.
Reuters reported that Gulf Arab officials used the World Economic Forum in Davos on Wednesday to slam absent Iran for what they say is its destabilizing behavior in the region.
Iranian foreign minister Mohammad Javad Zarif who regularly attends the forum did not show up this year, leaving Saudi Arabia, the UAE and Bahrain to condemn Tehran for interfering in Arab countries' affairs. Iran denied such accusations made against it. However, that did not stop Saudi Foreign Minister Adel al-Jubeir to claim Iran is "using sectarianism and terrorism in order to interfere in the affairs of other countries."
Lebanon's Prime Minister Saad al-Hariri's critique of Iran, however, was more measured.
"Iran represents a challenge in the region maybe but dialogue also is a part of resolving these issues," he said, adding that "Iran cannot meddle in Yemen."
German Defense Minister Ursula von der Leyen defended the 2015 Iran nuclear deal signed with world powers, despite acknowledging that Berlin has issues with Iran that need to be resolved.
"We have many worries about Iran, without any question and we see a lot of problems with Iran without any question. But we think that the Iran (nuclear) deal encapsulates the core problem and therefore we think we should stick to the deal as long as Iran sticks to the deal too," she said.