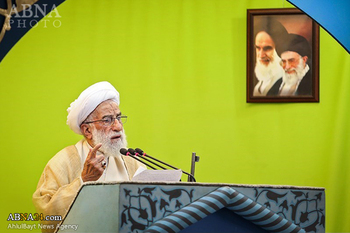 16 October 2015: As Iran's Parliament passed a bill this week that allows the administration to implement the Joint Comprehensive Plan of Action (JCPOA) anticipation is rising in Iran about economic sanctions being lifted.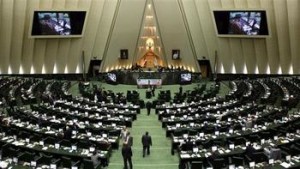 ABNA24 proudly showcased that while leading Friday prayers Ayatollah Ahmad Jannati declared the JCPOA must lead to lifting sanctions, otherwise, it is nothing.
He suggested western parties might manipulate the nuclear deal and insisted that the government take necessary measures to oblige western governments to implement JCPOA instead of making excuses to renege on their promises. He reportedly told the congregation that the Supreme Leader had not acknowledged JCPOA before the parliament ratification of the deal.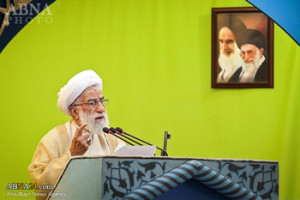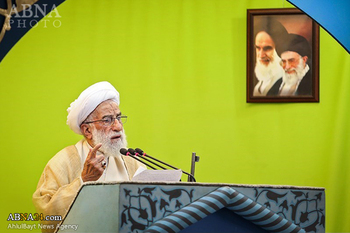 Ayatollah Jannati went on to say that the government must stand up to world powers excessive demands. Iran will not give up its support for the liberation movements in the region, he declared. He postulated on Iranian foreign policy in the region, saying that the "enemies" aim to disarm Syria, Iraq, Lebanon and Iran as well.
Based on the JCPOA, limits will be put on Iran's nuclear activities in exchange forthe lifting of all economic and financial bans against the Islamic Republic.
However, according to state media ABNA24, Iranian officials have already said that in case of a violation of the agreement by the P5+1 members, the Islamic Republic reserves the right to return its peaceful nuclear activities to the scale that existed before the JCPOA was reached.