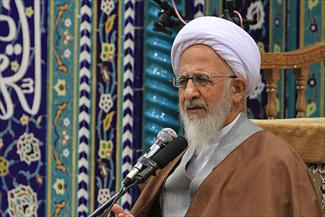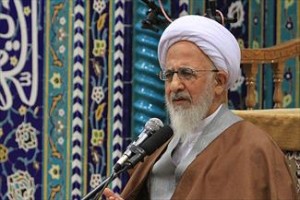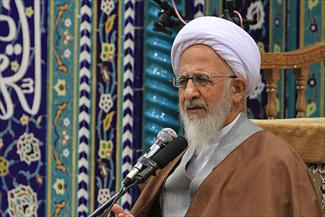 October 12, 2015:  In a statement that can only serve to exacerbate tensions between the Islamic Republic of Iran and the Kingdom of Saudi Arabia, a senior Shi'ite Cleric recently stated that the Ka'bah in the Holy City of Makkah should be removed from its Saudi Arabian historical caretakers, the Custodians of the Two Holy Mosques; and instead be administered by an international body in which, no doubt, the Iranian Regime would play a stronger role.
According to Iran's state media (ABNA) the position was announced in a public gathering with the Iranian Health Minister and Grand Ayatollah Abdollah Javadi-Amoli while discussing the recent tragedies during the annual Hajj and the period leading up to it.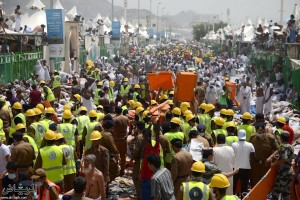 A stampede in Mina resulted in the deaths of a number of Muslims, including many from Iran this year. Getting the large crowds to move efficiently in the proper directions has long plagued security personnel, resulting in several stampedes like the one that happened a few weeks ago. What is unusual this year according to many Muslim leaders, is the degree to which the tragedy has been politicized in Iran's conflicted relationship with Saudi Arabia.
Ayatollah Javadi maintained that "when the word 'Hajj' is heard, one now thinks of the slaughter 402 innocent pilgrims in Saudi Arabia which has created an old wound in the hearts of Muslims."
Ratcheting up the rhetoric, ABNA reported that the "renowned Iranian source of emulation emphasized the incompetence of the House of Saud, adding that the 1987 Hajj tragedy is proof that the House of Saud is not competent to be the Custodians of the Two Holy Mosques."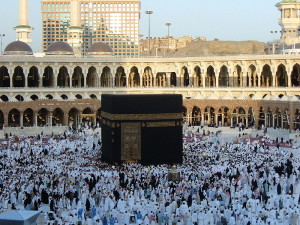 The story went on to say that Javadi "explained that Ka'bah, the qiblah of all Muslims, has been captured by the House of Saud and added that the "incident was semi-intentional" and he stressed that it is "necessary that Makkah's Grand Mosque is liberated from the claws of the House of Saud."
According to ABNA's report, Javadi urged "scholars in the seminaries and universities to come up with a plan to take the Two Holy Shrines out of the hands of incompetent House of Saud" and  expressed the "hope that God Almighty will bestow a painful punishment on the House of Saud."