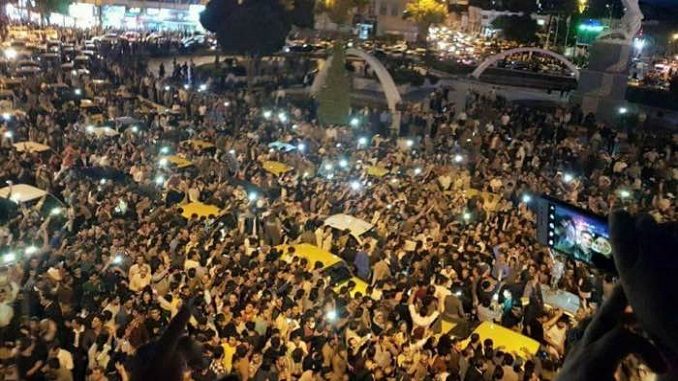 Security forces detained dozens of people in Iranian Kurdish-populated cities on September 26, 2017 following the "yes" vote in the Iraqi Kurdish independence referendum.
"There was a large gathering in front of the governor's office in Sanandaj on Monday evening to celebrate the referendum for an independent Kurdistan in Iraq. The next day police and security forces raided many homes in Sanandaj and arrested 27 people. There were arrests in other Kurdish cities as well, but I don't have exact information," a Kurdish resident of the city told the Center for Human Rights in Iran (CHRI) on September 29.
Sanandaj is the capital city of Iran's Kurdistan Province. Among the detainees there's even a boy under the age of 18 who has not yet been released. They have arrested women and elderly men, too. Some of them are Kurdish activists, but many are ordinary citizens. Their families are very worried and looking for legal representation.
CHRI has learned that the other arrests occurred mainly in the cities of Kamyaran, Ravansar, Javanroud, Marivan, Saghez, Boukan, Baneh, Sardasht, Piranshahr and Mahabad. Some of the 30 people arrested in Saghez, Javanroud and Kamyaran were released as of September 27, reported the Kurdistan Human Rights Network (KHRN).
Those arrested in Kamyaran, Layegh Rahmani, Yaser Farajollahi and Fereydoun Karimi remain in detention, with 10 detainees held in the Intelligence Ministry's detention center in Javanroud, according to KHRN.