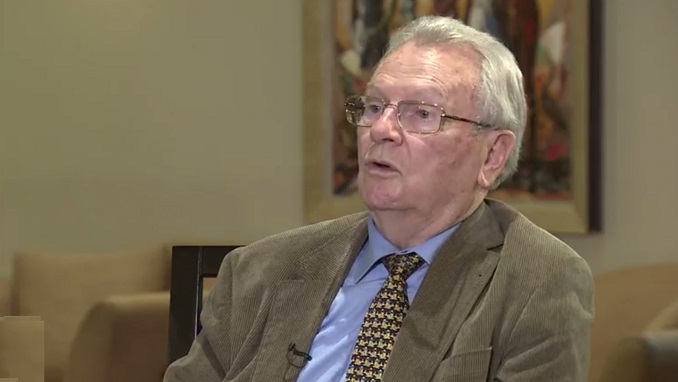 In a speech at a conference held in Paris, former head of France's domestic intelligence agency, Yves Bonnet described the "horrific magnitude" and "methodology" of 1988 massacre of political prisoners in Iran, as its two fundamental aspects of this crime against humanity that should not go unpunished.
The conference took place on the sidelines of an exhibition displaying horrors of 1988 massacre of political prisoners in Iran held at the City Hall of the 1st arrondissement of Paris, in the presence of Mayor Jean-François Legaret, on Thursday 17 August 2017.
Bonnet who is the President of the International Center for Research and Studies on Terrorism and Assistance to Victims of Terrorism (CIRET-AVT) told the participants: "Massacres of 1988 has two very fundamental aspects. The first is the magnitude of the horror, executing 30,000 people one by one, it obviously requires a lot of time and determination and 'application'. It is, therefore, absolute horror."
"The second, to be emphasized, is the method, the way of proceeding, the application of the decision and then the execution."
"Creating death commissions, consisting of three people and whose judgment is made in advance. The method and the organization show a preparation, a willingness to go all the way that reminds another regime we have known in Europe (Nazism)."
"It is necessary to know indeed that all this has been planned methodically. To establish death commissions, to implement them, to distribute them in the territory of Iran, and then to present a certain number of people before these commissions, believe me, it requires months of preparation."
"This means that what happened in the summer of 1988 was planned and prearranged. This is also a very special aspect that must be emphasized."
Bonnet added the extent of the crimes made Khomeini be the successor at the time, Ayatollah Hossein Montazeri to write several times to him regarding the horrible crimes committed against the victims mostly members of the People's Mojahedin Organization of Iran (PMOI/MEK).