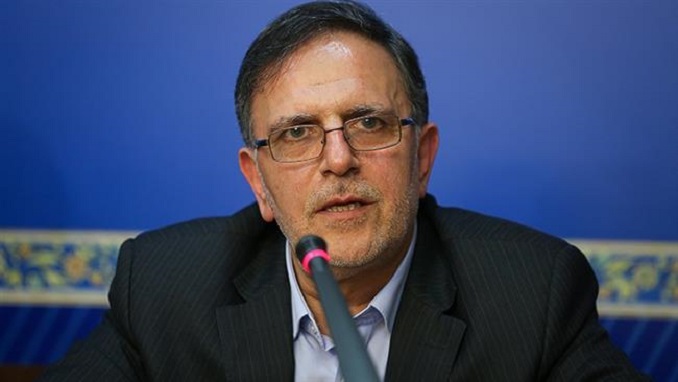 Valliollah Seif, Iran's Central Bank Governor, has said that the Iranian and South African central banks have assembled a memorandum of understanding (MoU) in order to expand the Tehran-Pretoria banking ties, hoping the memo will be completed over a South Africa visit by President Hassan Rouhani, The Islamic Republic News Agency reports.
The governor made commented during his meeting Monday with the National Assembly of South Africa Speaker Baleka Mbete and her associates. He said that there are no serious obstacles in the way of improvement in the Tehran-Pretoria banking, referring to the history of the countries' banking relations.
Noting that establishing brokerage relations between the two countries' banks is the prerequisite to promoting trade and economic ties, Seif hoped that banking MoU between the Iranian and South African central banks would be inked during Rouhani's trip to Pretoria this year later this year.
Opening joint bank accounts between the two capitals' central banks to facilitate their commercial exchanges is one of the articles of the draft agreement, Seif said.
The governor pointed to the Iran banking delegations' visit recently to South Africa and said that at the moment, Iranian banks have no issue establishing brokerage ties with their counterparts in South Africa.
Mbete, for her part, welcomed bolstering of trade interactions between Iran and South Africa, saying that her visit to Tehran was mostly aimed at identifying obstacles in the way of bilateral economic ties and preparing the ground for removing those obstacles.
Expressing pleasure over the lifting of Iran's nuclear sanctions, she described the historic nuclear deal also known as the Joint Comprehensive Plan of Action (JCPOA), as a good opportunity for further development of economic and banking relations between Iran and South Africa.