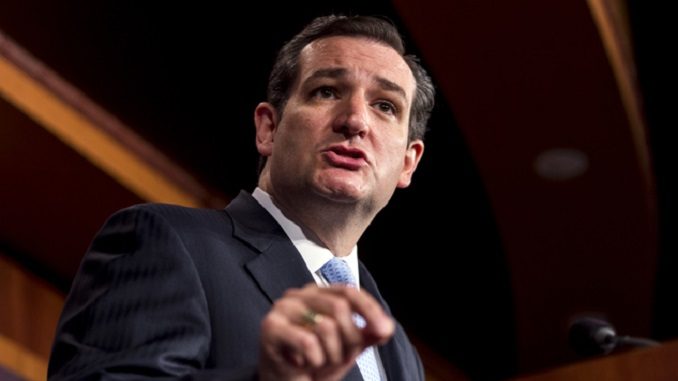 Fox News contributor and writer Stephen Miller took to Twitter to criticize CNN for the lack of coverage regarding the anti-government protests in Iran. One particular tweet prompted conservative Senator Ted Cruz to compare CNN to the parody site The Onion as well as calling their stories "Iranian Pravda."
In his tweets attacking CNN, Miller focused on the fact that its lead story over the weekend focused not on the mass demonstrations, but rather on the relatively minor gatherings on Saturday supporting the theocratic state and commemorating the anniversary of the end of prior anti-government protests in 2009, Town Hall reports.
Senator Cruz consequently twitted his advice for the alleged "fake-news propaganda" outlet.
"Guys, when you're being accused of being fake-news propaganda, maybe try not to write stories that read like Iranian Pravda…. (or the Onion!)," his tweet read.
"Iranian Pravda" refers to the Communist's Party "newspaper" titled "Pravda," which in reality was a propaganda machine aimed at supporting the USSR's communist leaders rather than an actual newspaper.
Cruz's jab at CNN was preceded by a retweet of Mark Levin harshly criticizing western media for not covering these protests.
"As I write this, pathetic media letting down freedom fighters again. Social media filling the void as protests in Iran spread," Levin tweeted.
Earlier on Saturday, Senator Cruz expressed his support of Iranian people on his Facebook account.
"I strongly support and stand in solidarity with the Iranian people who are bravely taking to the streets to speak out against their repressive, brutal government in Tehran. These protests reveal to the world that the Iranian regime would rather export and finance terror beyond its borders–especially to its terrorist proxies in Syria, Gaza, Iraq, Lebanon, and Yemen–than work to meet the basic needs of its own citizens," part of his post read.