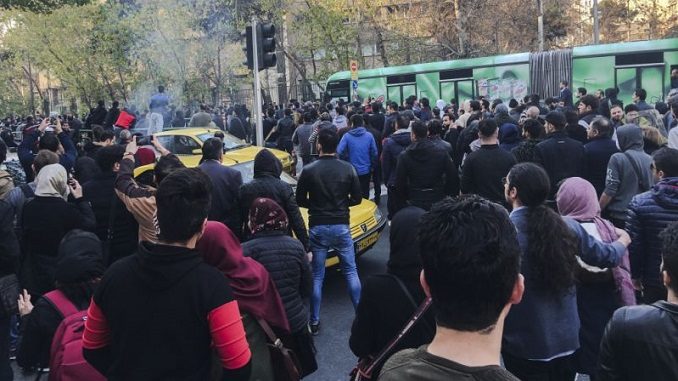 Telecom providers in Iran have started blocking internet access in a number of cities across the country as mass protests continued for the third day in a row, Al Arabiya reports.
One of the telecoms companies cutting access to the internet was Hamrahe Aval, the primary Mobile Telecommunication Company of Iran (MTCI or MCI), considering that social media still has a key role in documenting the demonstrations and the subsequent brutal crackdown on peaceful protesters in the country.
The MTCI is believed to be jointly held by the Islamic Revolutionary Guard Corps (IRGC) and other firms which Iran's Supreme Leader Ali Khamenei controls.
Iran had previously cut off internet access across several cities when the popular Green Movement protests took place against what many deemed unfair elections in 2009 when hardliner incumbent president at the time, Mahmoud Ahmadinejad, won reelection.
Iranian chat service Telegram had previously suspended a channel which was found to encourage subscribers to lob Molotov cocktails at police, breaking the company's policy against calls for violence. The decision followed complaints by Iran telecoms minister Mohammad-Javad Azari Jahromi, who said the channel promoted hatred and violence, Engadget reports.
On Sunday, Telegram CEO Pavel Durov wrote on Twitter that authorities had blocked access to the app.
"Iranian authorities are blocking access to Telegram for the majority of Iranians after our public refusal to shut down … peacefully protesting channels," he wrote.
Iran's state TV news website, iribnews.ir, quoted an anonymous source saying that social media in Iran would be temporarily limited as a safety measure.
"With a decision by the Supreme National Security Council, activities of Telegram and Instagram are temporarily limited," the report said.