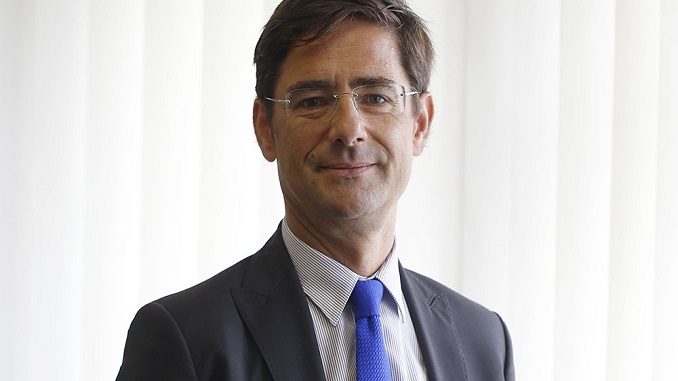 France will start offering euro-denominated loans to Iranian buyers of its goods later this year, to help trade flourish outside the reach of U.S. sanctions, the head of state-owned investment bank Bpifrance said as quoted by The Jerusalem Post.
France has been looking to boost trade with Iran ever since Paris, Washington and other world powers agreed in 2015 to lift many sanctions on Iran in exchange for controls on its nuclear program.
But U.S. President Donald Trump has threatened to pull out of the agreement and Washington has maintained some financial restrictions, leaving private banks – even those based outside the United States – wary of financing deals.
The plan is to offer dedicated, euro-denominated export credits to Iranian buyers of French goods and services and so avoid the extraterritorial reach of U.S. legislation.
"We put a lot of preparation into this in 2017 and we keep on working, every single day, on the conditions of our entrance into Iran. This is a completely separate flow (of money). There is no (U.S.) dollar in this scheme… no one holding a U.S. passport," said Bpifrance's chief executive Nicolas Dufourcq on Wednesday, referring to these specific loans.
There is a pipeline of about 1.5 billion euros in potential contracts from interested French exporters, Dufourcq told lawmakers earlier on Wednesday. Bpifrance's export credits could be offered in May or June, he added.
French banks were particularly deterred by a $9 billion U.S. fine on BNP Paribas in 2014 for violating U.S. financial sanctions – even though that was imposed before the nuclear agreement. European aerospace giant Airbus has complained about the banks' wariness, which has also cast a shadow over deals linked to rival Boeing.
Bprifrance's total export credits jumped to 186 million euros in 2017 from 30 million euros a year earlier. It plans to raise that amount to 400 million euros in 2018.
The bank, which is the driving force behind the current boom in funding for French start-ups, also reached a record 255 million euros in venture capital funding in 2017, up 33 percent from the previous year.