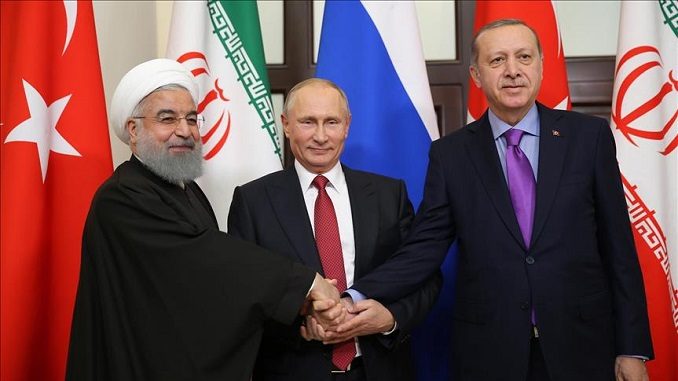 France's foreign minister has cast blame on Turkey and Iran that they have breached international law in their involvement in the Syrian conflict, and has ordered all militias supported by Iran as well as foreign forces such as Hezbollah to leave the war-torn country.
In a statement for the French news channel BFM TV, Jean-Yves Le Drian asserted that international law "is being violated by Turkey, by the Damascus regime, by Iran and those who are attacking eastern Ghouta and Idlib."
When asked whether he wanted the withdrawal of Turkish armed forces from Syria, he answered by saying he wants "the withdrawal of all of those who ought not to be in Syria, including Iranian militia, including Hezbollah."
While Le Drian did not directly call for Turkey to withdraw, he mentioned that defending its borders "does not mean killing civilians" and that the country "should not add war to war".
The Turkish military action codenamed "Operation Olive Branch" was launched in mid-January, and has focused on fighting Kurdish militant or terrorist groups such as the Democratic Union Party (PYD) and the People's Protection Units (YPG), the latter of which has the support of the United States.
Since the conflict in Syria started, both Turkey and Iran have been involved in the country but support different sides, with Turkey supporting the Syrian opposition forces and Iran supporting the Syrian Assad regime.
Le Drian also spoke about the use of chemical weapons by the regime after recent air strikes on rebel strongholds, stating that "all the indications that we have show that at the moment chlorine is being used by the Syrian regime."