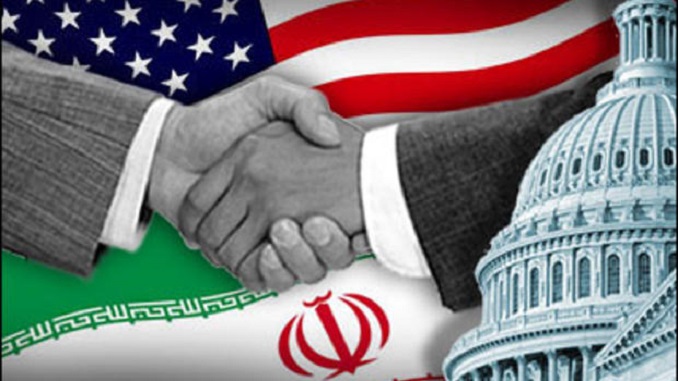 A new report from the Wall Street Journal revealed that the Trump administration secretly tried to communicate with the Iranian regime in December and suggested establishing a direct channel with them to negotiate for the release of U.S. and Iranian nationals being held by both countries in what would be a potential prisoner swap, Breitbart informs.
The Trump administration has proceeded to strengthen its policy on Iran and Tehran's illegal ballistic missile tests, including the government's support for and spreading of terrorism throughout the Middle East through its proxies and with the help of its Islamic Revolutionary Guard Corps (IRGC).
President Trump has also been critical of former President Barack Obama's prisoner swap in January 2016 when seven Iranians were swapped for four Iranian-Americans arrested in Iran over the fact that the U.S. released a $400 million payment to the Islamic Republic, delivered through pallets of cash, that was part of funds frozen by Washington while Iran's late Shah was still in power.
There are reportedly somewhere around a dozen Iranians who are currently imprisoned in the United States on charges related to evasion of sanctions. However, Iran's mission to the United Nations allegedly did not respond to a survey from the Wall Street Journal about how many of those dual Iranian nationals currently held in U.S. prisons Iran would seek to free in potential prisoner swap negotiations.
In July, Iran convicted Princeton graduate student Xiyue Wang, a U.S. national, to a ten-year prison sentence for spying and conducting research on the Qajar dynasty. Wang was detained one year prior to that, on August 8, 2016.
In October, Baquer Namazi, 81, and his son Siamak, 47, were convicted on charges related to "cooperating with Iran's enemies" and sentenced to ten years in prison, along with a $4.8 million fine. Baquer and Siamak were arrested in October 2015.
Last month, Iran sentenced Karan Vafadari and his wife Afarin Neyssari to 27 years and 16 years on charges of espionage and for being Zoroastrian dual nationals.