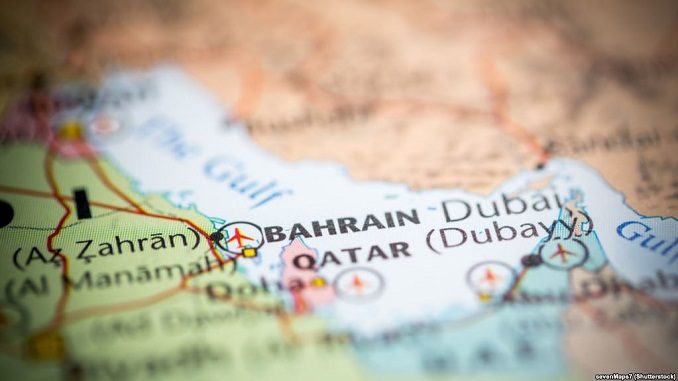 Three suspected Bahraini militants wanted on terrorism charges died at sea in unexplained circumstances this month and another is missing, activists said, after they appear to have fled the country by boat headed for Iran, Radio Farda reports.
The incident shines a rare light on alleged links between a small, armed fringe of Bahrain's Shi'ite Muslim opposition and Iran, which authorities in the Western-allied Gulf kingdom accuse of helping stoke years of attacks against its police. An activist group in their home village called Youth of Karbabad hailed the four men as "holy warriors" in a statement, saying they sought to flee authorities by sea.
"They were martyred…in a sinking in regional waters near Iran on February 7 in hazy circumstances which remain unclear".
Ruled by a Sunni monarchy, Bahrain has cracked down on perceived threats since pro-democracy Arab Spring protests in 2011 led mainly by the island kingdom's Shi'ite majority were quashed with help from Gulf Arab neighbors. It has shuttered the main opposition parties, jailed or stripped the citizenship of prominent dissidents and put the top Shi'ite spiritual leader under de facto house arrest.
According to Bahraini security dossiers on the men lost at sea reviewed by Reuters, all of them had been convicted in absentia for attacking police and taking part in riots and were on the run inside Bahrain. One, Maytham Ali Ibrahim, was wanted for killing a police officer with a firebomb last April.
Bahrain's coastguard denied any knowledge of the incident. Iranian authorities did not respond to requests for comment, and Tehran has denied any support for Bahraini militancy. Under pressure from authorities, many activists, clerics and some militants appear have moved to Iran and other countries in recent years.
A militant commander was killed in a Bahraini commando raid last year along with several comrades headed to Iran on a speedboat after they staged a prison break. Three wanted militants who also took part in the escape did arrive in Iran. They appeared at a lecture in the Iranian holy city of Qom praising their slain fellows, according to a video filmed and distributed by activists.
At a wake held in Qom for the three militants lost at sea on Tuesday, an exiled Bahraini leader mourned their death in a videotaped statement.
"We heard about their departure but they were missing for a long time at sea and the boat was found after three days … from the first moments the Iranian authorities were looking for them," Sheikh Abdullah al-Duqaq said.
The Iranian coast guard had no role in their deaths, he said. Calls by Reuters to Duqaq's telephone went unanswered.