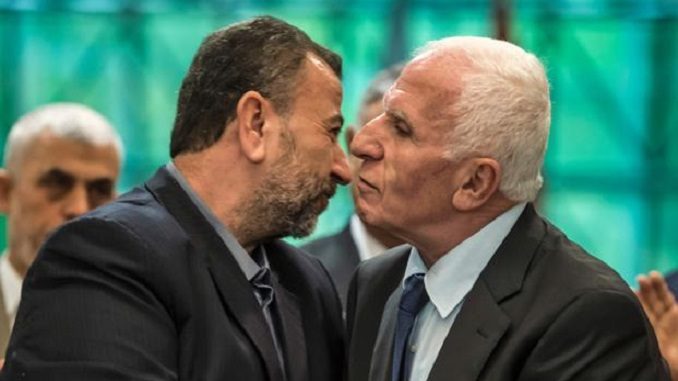 Deputy Hamas leader Salah al-Aruri praised Iran on Saturday for its support for the "Palestinian resistance" in an interview with Al-Quds TV, affiliated with the terror group.
Aruri pointed out that diplomatic relations between Hamas and Iran have been affected by developments in the Arab Spring revolutions, adding that Iran's support of the resistance persisted nonetheless. According to him, this demonstrates Iran's seriousness in the struggle against Israel, Arutz Sheva says.
He further noted that the Iranian help was crucial to the continuation of the resistance against Israel in Lebanon and Gaza. Aruri claimed that Hamas seeks reconciliation with the Palestinian Authority, but one that does not contradict the basic principles and does not entail concessions to Israel, such as disarming the armed militias.
He put the blame for previous failed reconciliation attempts with the Palestinian Authority on the U.S., urging the Fatah Central Committee to discuss the implications of the American recognition of Jerusalem as the capital of Israel, to cancel the Oslo Accords and to terminate the security coordination with Israel.
A few months ago, while leading a Hamas delegation, Aruri stated that Hamas and Iran had agreed to dismiss past differences.
"We have come (to Iran) to show that differences are now history. We have made a major agreement not to allow the differences leave negative impact on our bilateral ties in a bid to enable ourselves leave obstacles behind," he said.