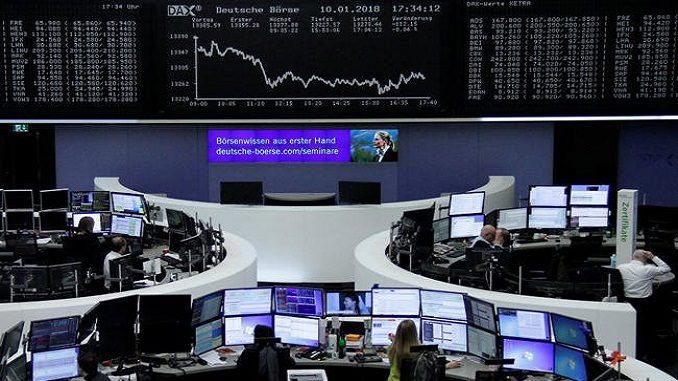 Iran's central bank, Bank Markazi, has filed a suit in Luxembourg against Deutsche Boerse's Clearstream unit seeking to recover $4.9 billion in assets plus interest, the German stock exchange operator said on Thursday, Reuters reports.
The assets, frozen on suspicion of terror financing and in part paid to victims, include $1.9 billion turned over to plaintiffs in the United States following a 2013 court order as well as $2 billion that is subject to further litigation by U.S. plaintiffs in the United States and Luxembourg.
"The central bank (Bank Markazi) demands some $4.9 billion (4.0 billion euros) of assets it says are held in Clearstream accounts belonging to it and to Italian bank UBAE, plus interest. Clearstream believes the complaint against it to be without merit. Clearstream will take all necessary and appropriate measures to vigorously contest the claims," Deutsche Boerse said in a statement.
Iran's efforts to recover the funds have been going on for some years. In 2016, Deutsche Boerse disclosed that it was named in a U.S. case filed by Iran seeking the funds.
If the assets themselves cannot be recovered, the Iranian institution wants damages in the same amount. The long-running, complex case involves some $2.0 billion frozen in Clearstream accounts while court cases against Iran are heard in the US and Luxembourg, as well as some $1.9 billion Clearstream has already transferred to the U.S. based on a 2013 court ruling.
That judgement saw Iran ordered to compensate around 1,000 American plaintiffs, including families of some 214 soldiers killed in a double suicide bombing in Lebanese capital Beirut in 1983 that claimed 299 lives. Victims of a 1996 attack in Saudi Arabia that killed 19 Americans were also compensated.
The Iranian assets held by Clearstream have been a source of controversy for years. They have been claimed by U.S. victims of Iranian terrorism and are the basis of a long-term investigation of Clearstream by US authorities for sanction violations.
Deutsche Börse rejected the claim as being without merit and said Clearstream would take all appropriate measures to "vigorously" contest it. In fact, some $1.9 billion of the claimed assets are no longer in custody because in accordance with a 2013 U.S. court order they were paid out to the survivors and victims' families of the 1983 attack on a U.S. Marine base in Lebanon, which killed 214 and was blamed on Iran. A further $2 billion of the assets still held at Clearstream have been frozen due to litigation in the U.S. and Luxembourg regarding other claims against Iran.
Clearstream is once again caught between a rock and a hard place. U.S. authorities will certainly be keeping a close eye on its response to the suit. Clearstream is separately being probed by New York federal prosecutors in a investigation seeking to determine whether the Deutsche Boerse subsidiary helped Iran evade sanctions. The case has been ongoing for years but the Justice Department has been aiming to speed up the probe since February last year, according to people familiar with the matter.
The Office of Foreign Assets Control (OFAC) in the U.S. Treasury Department fined Clearstream $152 million in 2014 for sanctions violations in connection with the Iranian assets. The Luxembourg unit was accused of simply transferring Iranian assets to other European venues after US accounts were shut down in 2007 and 2008, giving Iran access to them.
Shortly thereafter a federal court in New York opened an investigation of Clearstream for other sanctions violations that is still going on. Clearstream has said it is cooperating fully with the U.S. prosecutors. The newest uproar comes amid the drastic worsening of relations between the United States and Iran as President Donald Trump openly questions the validity of the nuclear deal with Iran and seeks tougher terms.