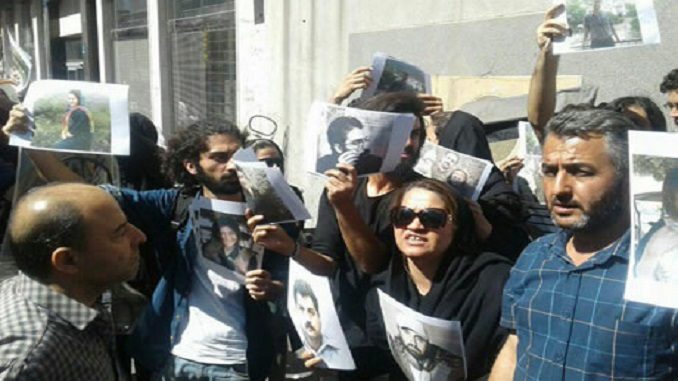 A rally was staged in front of the Iranian regime's parliament in response to a call by the mother of Soheil Arabi, a political prisoner who is on dry hunger strike in Evin Prison, World News Network reports.
The demonstrators holding posters and placards demanded the release of Soheil Arabi and all political prisoners and prisoners of conscience as well as civil and guild activists.
"Our dear friend, Soheil Arabi, has been on hunger strike for several days because his legal and legitimate demands are not fulfilled and everyone knows that hunger strike is very dangerous. The innocent mother of this son, after appealing to various organizations responsible for this issue and getting no answer is calling on all people and student activists to accompany her in front of the parliament in order to save his son's life," said Dr. Mohammad Maleki, the first president of the Tehran University after the anti-monarchial revolution.
According to reports, the Iranian regime security forces, attacked the rally after a few minutes and tried to disperse them but faced resistance.
Soheil Arabi's mother thanked all the people who participated in the gathering on behalf of her son and said that her mood has changed.
The political prisoner, Soheil Arabi is on his 12th day of hunger strike on Wednesday, October 3. According to reports, an intelligence official in a meeting with Soheil Arabi September 30 asked him to end his strike for the expediency of the regime. The official went to visit Soheil Arabi in ward 7 of Evin prison and said to him that "it would be costly for the system" if he died during the holy month of Muharram.