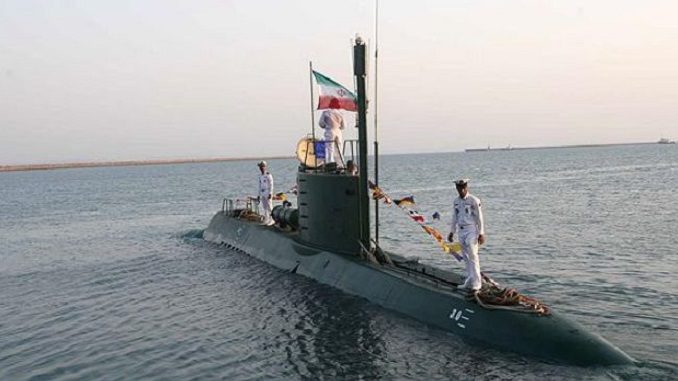 Iran is still respecting the 2015 nuclear deal, but Tehran is looking to develop seaborne nuclear capabilities, a report made by a UN atomic watchdog shows. This is the ninth report of the International Atomic Energy Agency (IAEA) since the deal came into force two years ago. The document shows Iran complying with the accord's key parameters, four months ahead of U.S. President Donald Trump's deadline to fix its disastrous flaws, according to the Times of Israel.
The Agency also reported that Tehran informed it last month of a decision to construct naval nuclear propulsion in future and IAEA asked for more details. The news that Iran wants to develop nuclear-powered ships and/or submarines have always caused concern because everyone is afraid that Tehran could use highly enriched uranium to power the ships and submarines. The nuclear deal prohibited the use of highly enriched uranium.
In 2016. Iranian President Hassan Rouhani ordered the scientists in his country to start working on nuclear-powered ships in response to the renewal of sanctions by the U.S. The Iranian President criticized the congressional move to renew sanctions and said in his letter that it is a breach of the nuclear deal. He also ordered Iran's Atomic Energy Organization to start work on planning the design and production of nuclear fuel and reactors for maritime transport, The Times of Israel reminds.
IAEA downplayed Tehran's plans. According to a diplomat at the Agency, Tehran's comments were likely rhetoric in response to Trump's threats to scrap the agreement. The unnamed diplomat added that Iran's plans appeared unclear and that there is a possibility that low-enriched uranium would be used for the nuclear naval vessels.
"Everything in the letter only refers to the future. The indirect indication is that (actual designs) don't exist," the diplomat said.
Meanwhile, the number of centrifuges to enrich uranium is below the agreed level of 5,060, the report confirms. Also, Iran's total stockpile of low-enriched uranium has not exceeded 300 kg. The volume of heavy water, a reactor coolant, remained below the agreed maximum of 130 tons throughout the past three months.