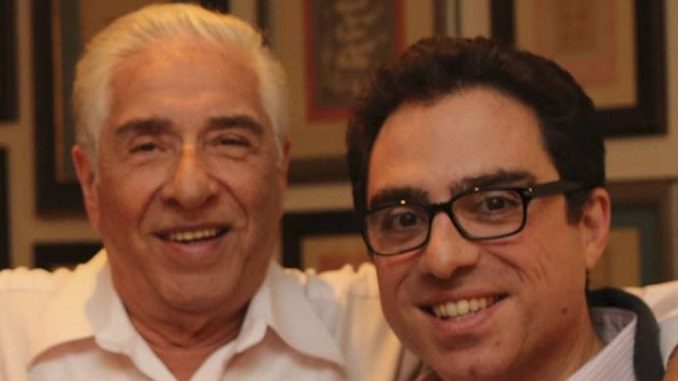 The U.S. government is demanding that the 81-year-old American who was returned to prison this week be released by Iran, Fox News reports. The man, Baquer Namazi, was given a four-day leave last month due to health reasons but was ordered back to Iran's notorious Evin prison this week.
His family says that Namazi, along with his son Siamek, is a political pawn who was imprisoned by Iran following the nuclear deal, while on vacation in Tehran.
"I was stunned when the prison officials out of the blue called my Mom and demanded my father report back immediately," Babak Namazi said during a visit to Washington to lobby Congress for help in securing the release of his father and brother.
Babak noted that his father was practically facing a death sentence and added that his brother was tortured in solitary confinement.
"He has been shot by tasers. Wires have been tied to him with the threat of electric shock," Namazi stated. According to him, Siamek is often told by his captors that if he wishes to see his ailing father, he must do "certain things."
State Department spokesperson Heather Nauert called for Namazi's release, expressing deep disappointment "in the fact that he has been returned to prison."
"We're concerned about his health. We call for his unconditional release from his unjust detention in Iran, and that renews our calling for all Americans who are being held in Iran and being held unjustly to be returned to the United States," she said.
Baquer Namazi worked for UNICEF for more than two decades. His colleagues released a statement after he was sent back to prison on Tuesday.
"The entire UNICEF family is deeply saddened to learn that our former colleague Baquer Namazi was returned to prison today. We continue to be very concerned about his deteriorating health and plead with the Iranian government to grant him a full and unconditional release on humanitarian grounds," Najwa Mekki, a UNICEF spokesperson, wrote.
The Namazis are not the only Americans being unjustly detained by Iran. Retired FBI agent Robert Levinson has been held since 2007, while Karan Vafadari, another American, who ran an art gallery in Tehran, was recently sentenced for 27 years because of his religious identity.