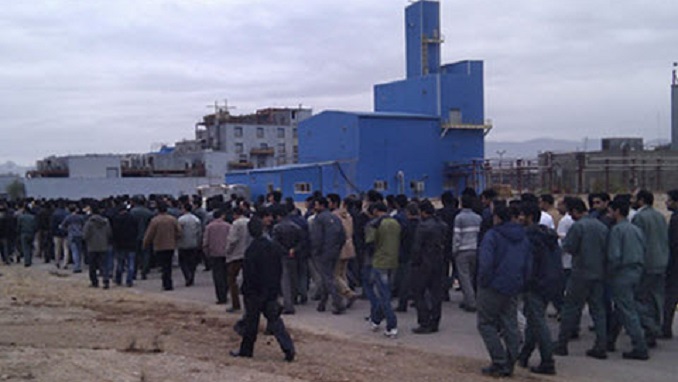 Iran is currently trying to manage a number of increasingly painstaking dilemmas. According to Heshmat Alavi in his opinion in Forbes, the International spotlight is once again on Tehran's nuclear program, where the United States are demanding the United Nations and their inspectors to access Iran's military sites. Iran's collaboration with North Korea is something that is also on the radar of troubling things.
These troubling things have a capacity to undermine the JCPOA, and despite this Tehran now tries to meddle in the Middle East in what is an effort for Iran to reach the Mediterranean by territory.
On the other hand, country's human rights violations are receiving far less attention than they are deserved.
The author says that despite the pledges of reforms provided during May's presidential election season, the Iranian President Hassan Rouhani ordered 100 executions during the month of July alone.
It is also mentioned that another urgent situation has emerged as dozens of political prisoners in Raja'i Shahr (Gohardasht) prison of Karaj, west of Tehran were suddenly transferred into a section on July 30th and kept under "suffocating" conditions, as described by Amnesty International.
The people who are detained included prisoners of conscience, human rights advocates, trade unionists, journalists, students, peaceful political dissidents, and members of Iran's persecuted Baha'i community.
These political prisoners do not have any decent conditions in the prisons and do not have access to clean, drinking water and food, as well as adequate beds. The prisoners tried to use water purification devices that were purchased by the prisoners themselves, but the devices were confiscated by the authorities.
Metal sheets are covering the cells' windows, so the air is difficult to get in. The political prisoners do not even have an access to visits and telephone calls.
These conditions made the prisoners go on hunger strike where they demand authorities to at least respect their elementary human needs. The main "charge" of most of the prisoners there is supporting the Iranian opposition People's Mojahedin Organization of Iran (PMOI/MEK).
Earlier this month a number of prisoners were punished for practicing their right to a peaceful protest in launching hunger strikes, and thus forced into solitary confinement.
Iran's authorities had set cameras and audio surveillance devices in the cells as well. This has taken away any sense of privacy from the prisoners, even in private cells and bathrooms, and mounting to a flagrant rights violation.